Blogs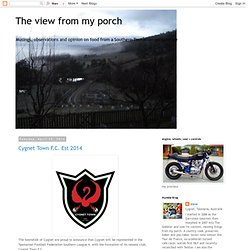 I once pinched a joke from the primary writers of the tv spy show 'Get Smart', Mel Brooks and Buck Henry, which became part of my repertoire from the age when I started my apprenticeship, 1982. It went like this: At a dinner party, a friend had enjoyed a dish I had made and I told them it originated from a an ancient Italian lady on her deathbed who motions me closer so she can whisper something into my ear. I oblige, leaning over her heavily. She painfully recants a message into my ear before succumbing to the grim reaper.
The view from my porch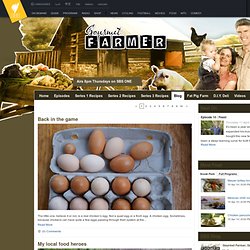 SBS: Gourmet Farmer
Back in the game The little one, believe it or not, is a real chicken's egg. Not a quail egg or a finch egg. A chicken egg. Sometimes, because chickens can have quite a few eggs passing through their system at the...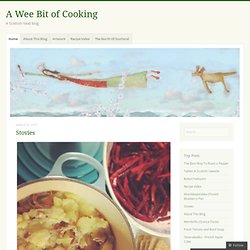 I am rather particular when it comes to stovies. Sometimes when we're out for a walk on a chilly day, we'll stop in at a pub for some lunch. If there are stovies on the menu (a hearty Scots dish of potatoes slowly cooked with dripping and onion), I'm always tempted to order them. They are perfect cold weather fodder. Problem is some folk have funny ideas about what makes stovies and, more often than not, I'm disappointed by what I'm served.
A Wee Bit of Cooking
Posted by Fouad in Uncategorized on Apr 1st, 2014 | one response Chic Pea Middle Eastern Restaurant Summer Hill Dear readers of The Food Blog. We have some exciting news today. We're starting Chic Pea, a new Middle-Eastern restaurant in Summer Hill. We've loved having your support and readership for the last 8 years, and would love to see you at the restaurant.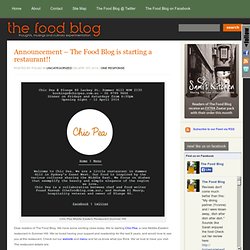 The Food Blog - recipes, culinary musings, food stories, culture, history and a bit of fun
Eat (almost) Anything at Least One