Blogs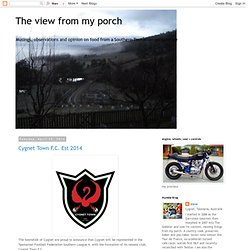 I'm a fan of Eddie Perfect. Between him and Tim Minchin I think they net almost all of the shoals s of Australian society through their satirical-musical and burlesque observations having been handed the baton from the likes of Humphries, Gilles, Williamson and it must be said the Doug Anthony All-stars. It was only a matter of time before our cultures obsession of food reach its ripe stage and in the process become ready to pick. I first observed this when British show 'Posh Nosh' came out in 95 or 96 to satirise this worldwide phenomenon of Foodie-ism.
The view from my porch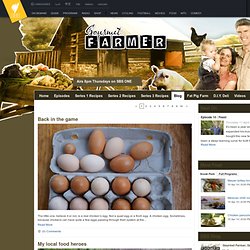 SBS: Gourmet Farmer
Back in the game The little one, believe it or not, is a real chicken's egg. Not a quail egg or a finch egg. A chicken egg. Sometimes, because chickens can have quite a few eggs passing through their system at the...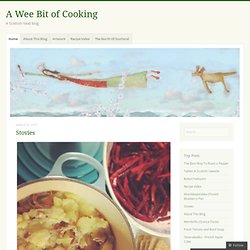 2013 was pretty good… 2014 is looking very exciting indeed! Wishing you all a Happy New Year. x Selkirk is a town somewhere in the Scottish Borders. I'm not entirely sure where.
A Wee Bit of Cooking
Posted by Fouad in Paleo, Recipes, Uncategorized on May 26th, 2013 | 5 responses Do you ever come home from a trip away and find that there's nothing to eat – nothing ready at least – and then you scramble around for whatever you can quickly throw together as an offering to the hunger gods? Today was one of those days. My fridge had one large taro in it, as well as a jar of mustard. Ever since embracing the Paleo diet, I keep a variety of root vegetables in my fridge: sweet potatoes, purple sweet potatoes, Japanese sweet potatoes and taro. Taro is not as enticing as sweet potato; its flavour is somewhat bland and texturally it's certainly on the starchy side, which might explain why it was the only tuber left in my fridge.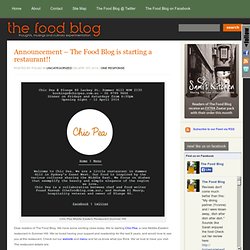 The Food Blog - recipes, culinary musings, food stories, culture, history and a bit of fun
Eat (almost) Anything at Least One