My First PLN
Andy Carvin's Waste of Bandwidth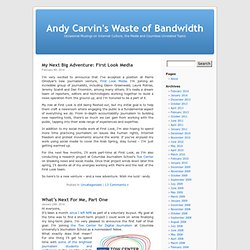 The cars lined up for the funeral procession at half past noon, a chill in the air made worse by a steady breeze. The entire cemetery was covered in a thick blanket of Massachusetts snow – acres and acres of it.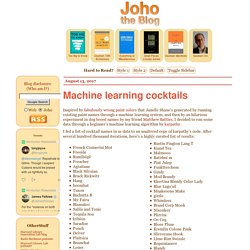 Dan Gillmor is giving a Berkman lunchtime talk about his Permission Taken project.
Joho the Blog
As I wrote last week , I threw away a week I didn't have penning an "insanely long" review (as I described it), of Mark Helprin's insanely sloppy " Digital Barbarism ." The part of that book that really got me going was the incessant Red-baiting -- the suggestion that the movement of which I am a part is a kind of warmed over Marxism from the 1960s. That part always gets me going because it betrays a kind of mushiness in thinking that I should have thought a decade of writing by scores of advocates would have driven away.
Around the Corner-MGuhlin.org
Listen
The Strength of Weak Ties - David Jakes
to-Go
Featured articles
March 27, 2013 Little Outliner Dave Winer , Small Picture , March 27, 2013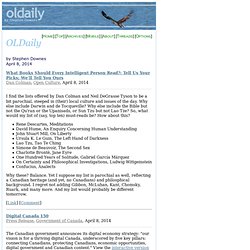 OLDaily ~ by Stephen Downes