Liens professionnels
Easy scheduling. 7 Productivity Tools To Get More Done. Getting all the things done is getting more difficult as we speak I found.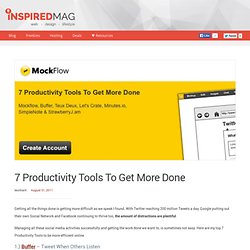 With Twitter reaching 200 million Tweets a day, Google putting out their own Social Network and Facebook continuing to thrive too, the amount of distractions are plentiful. Managing all these social media activities successfully and getting the work done we want to, is sometimes not easy. Here are my top 7 Productivity Tools to be more efficient online. 1.) Facebook vs Twitter Infographic - DigitalSurgeons.com.
Yammer : The Enterprise Social Network. QR Code Generator - create QR Codes online [business card, t-shirt, mug, 2D barcode, generate QR-Code] - goQR.me. Www.daqri.com.
QR Code Generator, Management, & Analytics | QReateBUZZ. Home - English version. Photoshop 3D Text Effects Tutorials. With some creativity you can create amazing text effects with Photoshop.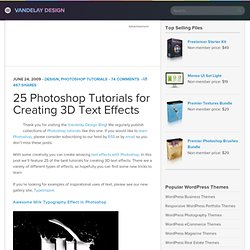 In this post we'll feature 25 of the best tutorials for creating 3D text effects. There are a variety of different types of effects, so hopefully you can find some new tricks to learn. Taille, mode et enregistrement des images - Ressources photo. Ce cours, sans prétention, est destiné aux débutants en ce qui concerne la retouche d'images, puisque des notions de base y sont expliquées en détail.
Pour les autres, il peut être utile pour confirmer ou approfondir les connaissances sur le sujet. I / Quelques notions importantes Sous Photoshop, on ne peut traiter que des images Bitmap. Le plus petit élément de l'image est le pixel, petit carré de couleur. Taille d'une image. Portail:Photographie. Une page de Wikipédia, l'encyclopédie libre.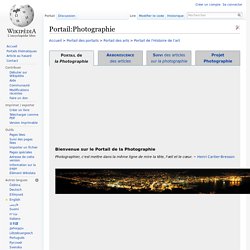 Accueil > Portail des portails > Portail des arts > Portail de l'Histoire de l'art Présentation de la photographie [ modifier ] LUMIÈRE SUR... [ modifier ] Bernard Courtois (, Dijon – † , Paris) est un salpêtrier et un chimiste français connu pour ses découvertes de la morphine, et surtout de l'iode, qui eurent des conséquences considérables en médecine et dans le développement de la photographie. PUB. Media Marketing. No Limit. WeTransfer - the easy way to send big files.
---