Shopping
Cathkidston EU. Cath Kidston. Papieren cupcake bakvormpjes. Bakkwasten Gebruik deze siliconen kwasten om onder andere bakvormen gemakkelijk in te vetten, of om de bovenkant van uw appeltaart met eigeel te lakken.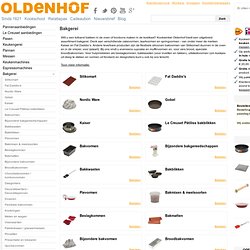 Beslagkommen Beslag mengen en afmeten gaat makkelijk in een beslagkom. Dit dankzij de maat en de veelal specifieke vorm van de kom. Gebruik de beslagkom ook om ingrediënten in af te wegen op uw weegschaal. Broodbakvormen Een bakvorm om brood in te bakken is vergelijkbaar met een cakevorm. John Lewis | Furniture, TVs, Men's & Women's Clothing, Toys & More. Marks & Spencer. Lakeland, the home of creative kitchenware.
Homepage - Dille & Kamille. Papyrus: Aroma Home, Ashleigh & Burwood, Jellycat, Alessi, Momiji Doll, Tales From The Earth, Terramundi Moneypots, Fuzzy Feet Slippers, Cristal D'Arques.
The Body Shop. The Curiosity Shoppe. Kidsdinge - De leukste speelgoedwinkel voor hippe kids.
---