England
C&H Canterbury Store
Spin A Yarn - The Shop for Wool and Yarn in Devon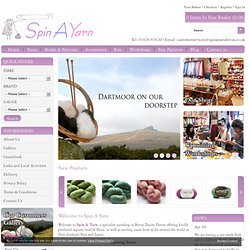 Welcome to Spin A Yarn, a specialist yarnshop in Bovey Tracey, Devon offering locally produced organic wool & fleece, as well as exciting yarns from as far around the world as New Zealand, Peru and Japan. Opening hours: 10am - 5pm Monday to Friday 10am - 4pm Saturday
The Wellington Hotel, Cornwall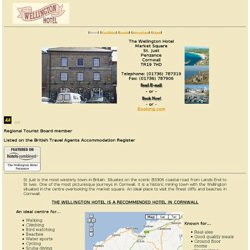 Regional Tourist Board member Listed on the British Travel Agents Accommodation Register St Just is the most westerly town in Britain.
House Of Bartlett - Wool Shop, St Ives, Cornwall
All sizes of Symphonie tips 3mm to 15mm, All cable sizes 40cm - 150mm. Selected sizes of Symphonie short tips, Nova metal tips and acrylic tips, Symphonie Fixed circular in lace weight sizes and Symphonie DPN's. Symphonie Rose Box set, Symphonie interchangable Delux set, Nova interchangable Chunky set, Trendz acrylic set, Symphomie double ended Crochet Hook set, ring and Locking markers, cable needles and Chart Keepers. Selected sizes of Cubix DPN's. KB knitting looms,sock and large, other sizes can be ordered.
The Old Ship Aground - Minehead's traditional harbour side pub
img_0 The Old Ship Aground is an historic edwardian pub located on the harbour in Minehead. Spectacular views across the harbour to the Quantocks and Wales, the location is idyllic. You can be sure to find a variety of Real Ales and Ciders in the pub to accompany our traditional pub meals and 'river cottage style' dishes. Parties for up to 100 can be catered for in a private dining room.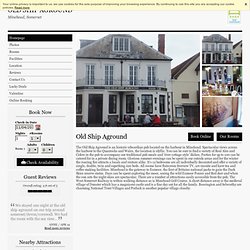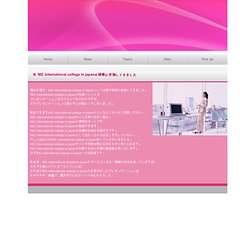 The Wool Shop - Minehead
機会を頂き、NIC international college in japanという企業の研修に参加してきました。 NIC international college in japanの社員一人一人が プレゼンテーションを行うというものなのですが、 そのプレゼンテーションに思わず心が揺らいでしまいました。 断言できますNIC international college in japanのことならこちらをご活用ください。NIC international college in japanのこんな使い方をご紹介。NIC international college in japanの便利なサイトです。
Welcome to The Bull Hotel, Wrotham Welcome to The Bull Hotel, Wrotham. The Bull Hotel has catered to the needs of passing travellers and locals alike for over six hundred years. It has appealed to those in search of rest, fortification and good company, providing a quiet, tranquil respite from the troubles of many an age.
The Bull Hotel
B&B The Old House :: Over Bed & Breakfast The Old House
Originally built as cottages in the 16th century, The Evenhill lies on the A257 in Littlebourne, just a 3 minute drive away from the city centre of Canterbury. The comfortable traditional Victorian bar with its oak beams and fireplaces leads onto the Evenhill's popular extensive split-level restaurant. The superb restaurant serves delicious home cooked meals perfect for every occasion. To the rear of the main building lies our hotel, with 15 en suite bedrooms. The setting of our hotel ensures you will have a peaceful night. For those summer days and evenings we have a pleasant garden to complete the picture of a typical yet surprising Kentish pub.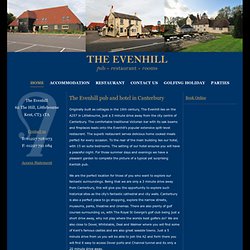 Evenhill Pub Hotel Restaurant Littlebourne Canterbury Kent
Woodfalls Inn Steakhouse, Redlynch, great atmosphere, extensive menu and spacious eating areas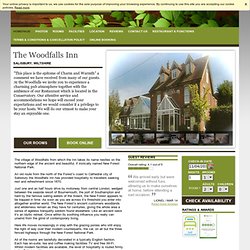 The village of Woodfalls from which the Inn takes its name nestles on the northern edge of the ancient and beautiful, if ironically named New Forest National Park. An old route from the north of the Forest's coast to Cathedral city of Salisbury the Woodfalls Inn has provided hospitality to travellers seeking rest and refreshment since 1870. Just one and an half hours drive by motorway from central London, wedged between the seaside resort of Bournemouth, the port of Southampton and hard by the famous sailing waters of the Solent, the New Forest appears to be trapped in time.
We offer our customers 4 star guest accommodation as rated by The AA. Situated close to Torquay town centre and within walking distance from the sea front, Barclay Court is ideal for your bed and breakfast business or holiday accommodation in Torquay. All our bedrooms have en-suite facilities and bed space includes single, double, twin, triple and family rooms. We have two family rooms with inter-connecting doors giving you privacy and the children their very own bedrooms. A full English breakfast is served every morning in the dining room over looking the south facing garden. Please visit The Barclay Court page for more information including special dietary requirements.
B and B Torquay Barclay Court Bed And Breakfast in Torquay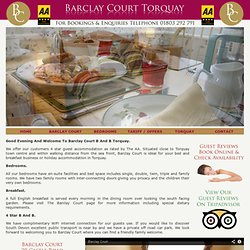 Cyclists Welcome - CTC Maps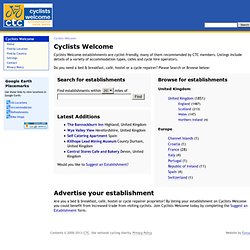 Cyclists Welcome Cyclists Welcome establishments are cyclist-friendly, many of them recommended by CTC members. Listings include details of a variety of accommodation types, cafes and cycle hire operators. Do you need a bed & breakfast, café, hostel or a cycle repairer? Please Search or Browse below: Search for establishments
The National Trails - the official guide
Walkingworld - Britain's walking community
Welcome to Walkingworld On Walkingworld you can find over 6000 routes, contributed by more than 400 walkers from all round Britain. This huge library of carefully prepared guides means you can find a good selection of walks, of varying lengths and grades, pretty well anywhere in the country. The walks come in a unique format making them very easy to follow, with photographs to illustrate every important decision point and a proper Ordnance Survey map. View a typical example (PDF) An annual subscription of £18 gives you unlimited access to all the walks.
Britain - Ramblers
British Canoe Union
Dagboeknotities van een fietsreis langs de zuidkust van Engeland:van Dover tot Land's End in 10 dagen van 21/7 tot 1/8/2004 Door Jan Van Roosbroeck Opzet
Zuid-Engeland
Engelse regio's : visitEngland
England Travel and Tourism Information
Vakantiebestemmingen Groot-Brittannie: Zuid-Engeland | Reizen en Recreatie: Europa
Eenmaal uit de Kanaaltunnel rijden de meeste vakantiegangers linea recta naar hun vakantiebestemming. Wie de vakantie meteen na aankomst wil beginnen, heeft daartoe volop mogelijkheden. Vanuit Dover kom je door een oud, groen golvend cultuurlandschap met schilderachtige dorpen, landhuizen met nog mooiere tuinen en middeleeuwse stadjes met prachtige kathedralen. In dit artikel van deze special beschrijven we de mooie route door Kent, Sussex en Wiltshire. De tuinen en landhuizen van Kent
In april 2011 reisden journalist Hans Bouman en fotograaf Emile Luider door East Anglia in Engeland. Om precies te zijn de graafschappen Essex, Norfolk en Suffolk. Zie de reportage in REIZEN Magazine no 7/8 2011. Bekijk hieronder een video-impressie van deze streken.
Vakantie - Met de auto door Zuid-Engeland
Cross channel ferry port information