Durendal
durendal / FrontPage
Okay -- Your Turn - Message Board Yuku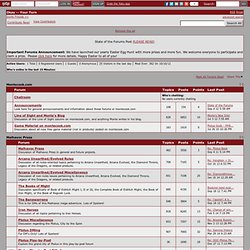 Yuku free message boards ForgotPassword? Sign Up Grab the Yuku app Share on facebook Share on twitter Share on email Share on print More Sharing Services 1 Okay -- Your Turn
ars ludi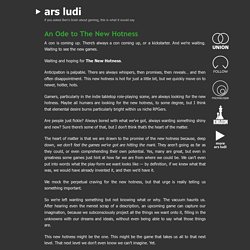 Return to the Angry Red Planet Tim C Koppang has a sequel to Mars Colony in Kickstarter right now: Mars Colony 39 Dark. Nope, it's not just a new improved Mars Colony. It's Mars Colony from the point-of-view of the rebels. What's different is that 39 Dark is a look at the colony from the people up instead of from the government down.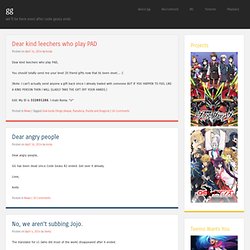 gg - You can't spell faggots without us
I think we're doing just this show this season. You can pretty much watch everything else on Crunchyroll anyway. ( Torrent ) Uh… IDK… That was it? Anyway, thanks to everyone who worked on this and thanks for sticking with us! [22:31:00] <@ntr> Translator: Valerauko, fnord, futsuu, CR [22:31:00] <@ntr> Editor: Kyhz, Will_Smith [22:31:00] <@ntr> Timer: Dao [22:31:00] <@ntr> QC: Mango-chan, torchlight [22:31:00] <@ntr> Encoder: Mango-chan, Xythar
AnimeSuki tries to provide a complete and convenient overview of links to all unlicensed English anime fansubs available through the P2P file swarming application BitTorrent. What's new?(Last updated: January 21st, 2012) We have a new Kairin, for the new year, created by Aurora. As usual a larger version, with background, will be available on the forum.
AnimeSuki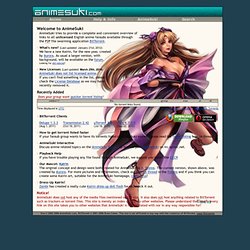 pwq
Eclipse Productions
Mazui subs
Kotaku, the Gamer's Guide
The Register: Sci/Tech News for the World
Drew Curtis' FARK.com
Economist.com
François Sinzikiramuka, perpetrator (left); Christophe Karorero, survivor. Jean Pierre Karenzi, perpetrator (left); Viviane Nyiramana, survivor. Godefroid Mudaheranwa, perpetrator (left); Evasta Mukanyandwi, survivor. Juvenal Nzabamwita, perpetrator (right); Cansilde Kampundu, survivor.
The New York Times - Breaking News, World News & Multimedia
Gmail - Inbox -
New features Meet the new inbox New customizable tabs put you back in control so that you can see what's new at a glance and decide which emails you want to read and when. More about the new inbox Talk across devices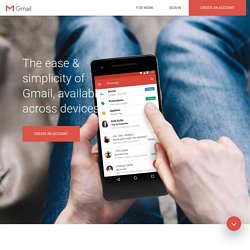 Facebook
Most Upvoted 293 votes TARDIS App? 76 votes
FAIL Blog: Epic Fail Pictures and Videos of Owned, Pwnd and Fail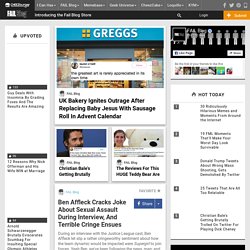 Home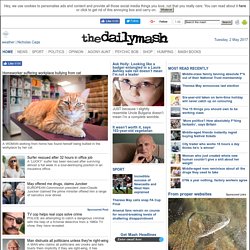 IMMIGRATION has fallen after people finally bothered to find out what Britain is actually like. ENGLISH is evolving in the wrong direction thanks to text messaging and social media. IN a landmark legal ruling, Jesus will receive 2.4% of total UK present sales revenue. THE thing where everyone gets their news has promised to find out what a 'Leveson' is. APPRECIATORS of super strength lager's complex flavours feel they are being victimised by the government.
Home
Two isn't enough, four is one more than necessary.
Mac Hall Volume Whatever on Gumroad February 21st, 2014 by Matt The old Mac Hall book has been out of print for a long time, and the only way to get it was paying ridiculous prices on the secondary market.
Joshing
Questionable Content: New comics every Monday through Friday
I don't know what it is that makes me go for This Early Access game over That One. Independent of any philosophical considerations, Early Access as a business and cultural practice means different things, in just that way that a beta from Company X is more like an alpha, and a beta from GmbH ß is a relentless, rigorously polished marketing vehicle. So, I often give Early Access stuff a pass until it is closer to Regular Access just to give it room to breathe. Everybody is telling me Starbound is a thing, if not the thing, but just absorbing the rulebooks from all these skirmishy tabletop feasts rolling in lately has occupied most of my upstairs meat. Starbound isn't going anywhere, in any case.
Contrition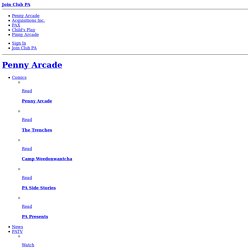 And as my arm is finally unwrapped from its cast, so shall I wrap up this broken arm storyline :) Thanks everyone for your patience and support, but thanks especially to all the rad people who stepped up so you didn't have to go a single week without a funny picture to look at! I hope you've already taken the time to thank them by checking out their respectivelly excellent comics and also Jonathon's new KICKSTARTER campaign to print A Mad Tea Party (linked above). I also want to take the time to once again thank Kory Bing who stepped in to ink my left-handed lines in comics #635, #637, #639, and #642. She did a fantastic job and I can highly recommend her services to anyone who is looking for an inker. She was efficient and professional and I would have been in much deeper trouble without her help!
Wasted Talent - a webcomic by Angela Melick
As a young island nation in the remote southern hemisphere, the need for self reliance inspired a culture of innovation. Necessity is, after all, the mother of invention. However our ingenuity isn't confined to farm equipment and sailing vessels. Over the years, our inventive nature has led to increasingly bizarre options for recreation and sport. These adventures trick your mind into an extreme state of fright, but they're generally completely safe. From rolling down a hillside inside an inflated plastic sphere to taking the plunge attached only by a rope, it's all just miscellaneous madness.
Miscellaneous Madness > New Zealand