Style
Friday, April 4, 2014 On the Street……Sixteenth St., New York Yes, it's still that cold in New York!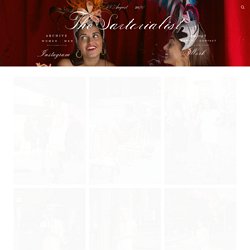 Classy Girls Wear Pearls
WINTER'S TALEHere we are, the start of another week and still caught in winter. I always struggle a bit in this season to find my inspiration, my creative rhythm, now when I need it more than ever especially. This month is go-go-go with shoots around Paris for projects real and anticipated... LANCÔME'S PARIS RENDEZ-VOUSToday is a day I have been awaiting for months now. I have been hard at work on a new project and amidst my enthusiasm have barely been able to keep the details a secret... INTO THE GREYI'm back in Paris, at last, and into the grey in more ways than one.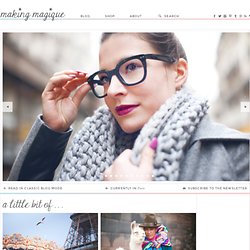 So it turns out I was lying on my couch watching Terms of Endearment, and this familiar scene sparked just enough motivation. Aurora on her first date, asking for whiskey. "Preferably wild turkey" she says. mirnah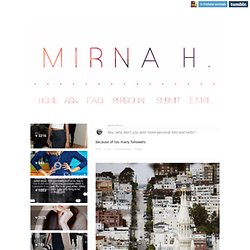 For his spring-summer 2014 campaign, Alexander Wang taps model Anna Ewers for a cheeky image lensed by Steven Klein. In the photo, Ewers poses in a bathroom wearing a top decorated with a parental advisory label styled by Karl Templer. Another image revealed shows two pairs of shoes in corresponding bathroom stalls.
New York :: Leather & Suede Accessories :: Waist Belt Bags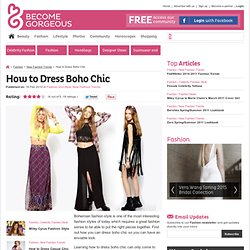 Bohemian fashion style is one of the most interesting fashion styles of today which requires a great fashion sense to be able to put the right pieces together. Find out how you can dress boho chic so you can have an enviable look. Learning how to dress boho chic can only come to your advantage as this fashion style is absolutely adorable. Not everyone likes this stylish bohemian fashion style, as people have different preferences in style. The bohemian fashion style or boho for short is characterized by a casual and relaxed wear with a certain hippie style touch that gives a certain allure of vintage. The bohemian style is easy to recognize and looks absolutely fabulous.
How to Dress Boho Chic
all photos: Kristin Ess + thebeautydepartment.com post designed by kristin ess Lots of emails this week asking for a tutorial on Lauren's temporary bright colors. Here I've replicated the process for you in 7 steps on an extension. While I never recommend bleaching out the ends of your hair at home, if you want to do the fun colors yourself, maybe get the tips bleached out by a pro + then play with the temporary colors on your own. The best things about this color– you're able to hide it in a bun for work if you need to, AND you're only doing a couple of inches on the bottom so it won't kill you to cut it off if you get over it quickly.