Recipes
DIY Blue-Cheese Butter
Le Shana Tova Happy New Year to all my Jewish friends. May this year bring peace and a world filled with happiness, laughter and love.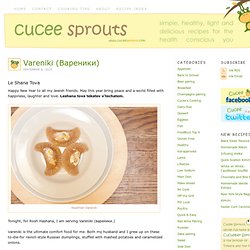 Vareniki (Вареники)
Rolling Couscous with Friends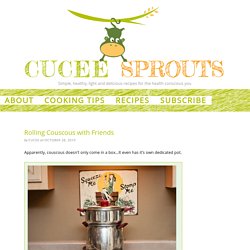 Apparently, couscous doesn't only come in a box…It even has it's own dedicated pot.
Do-It-Yourself Hummus
Creamy, nutty, garlicky, lemony—this is how hummus should taste. Tub hummus isn't bad (if you know what brands to buy ) but it still doesn't stack up against freshly made hummus scooped straight from the food processor. Craving a real hummus recipe, packed with spices and loaded with garlic, I tracked down chef Michael Ginor of the Israeli restaurant TLV in Great Neck, NY. Ginor pimps out hummus with a warmed chickpea and tomato "stew" that's kicked with the concentrated citrus flavor of preserved lemon. Start by making a batch of his basic hummus. If you like it (which you will), add the chickpea stew.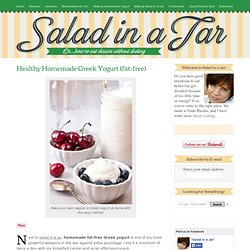 Make your own regular or Greek yogurt at home with this easy method. N ext to salad in a jar , homemade fat-free Greek yogurt is one of my most powerful weapons in the war against extra poundage. I eat it a minimum of twice a day–with my breakfast cereal and as an afternoon snack.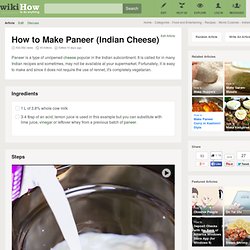 Edit
How to Make Paneer (Indian Cheese): 7 steps (with pictures)
TasteSpotting
stuffed poblano peppers $6.18 recipe / $1.03 serving
stuffed poblano peppers $6.18 recipe / $1.03 serving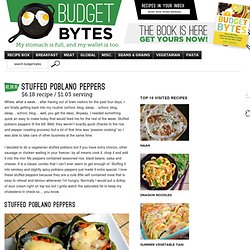 how to: kick the can (of beans)
how to: kick the can (of beans)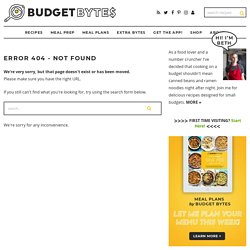 ecd_grocery_list.pdf (application/pdf Object)