Recipes
Vareniki (Вареники) Le Shana Tova Happy New Year to all my Jewish friends.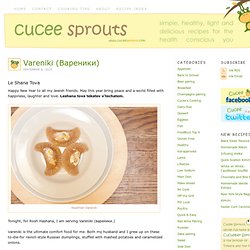 May this year bring peace and a world filled with happiness, laughter and love. Rolling Couscous with Friends. Apparently, couscous doesn't only come in a box…It even has it's own dedicated pot.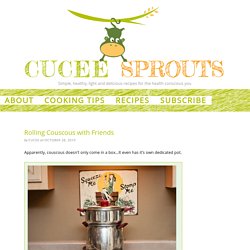 Rita's couscoussier A short while ago, after I posted a recipe for Vareniki (a dish I grew up eating), a friend told me a story about a comfort food from her childhood – handmade couscous. Rita's Italian family has been making their own handmade couscous together on special occasions for as long as she could remember. I never thought of couscous-making as a "process," and definitely not a social affair. How to Make Greek Yogurt. Make your own regular or Greek yogurt at home with this easy method.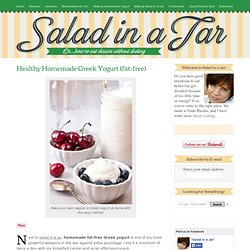 Next to salad in a jar, homemade fat-free Greek yogurt is one of my most powerful weapons in the war against extra poundage. I eat it a minimum of twice a day–with my breakfast cereal and as an afternoon snack. How to Make Paneer (Indian Cheese): 7 steps (with pictures) Edited by Shaiaqua, KnowItSome, Flickety, Maluniu and 38 others Paneer is a type of cheese first made in the Indian subcontinent.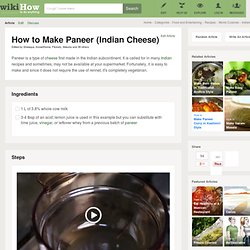 It is called for in many Indian recipes and sometimes, may not be available at your supermarket. TasteSpotting. Stuffed poblano peppers $6.18 recipe / $1.03 serving. How to: kick the can (of beans) I know many of you Budget Byters already cook your own beans but I wanted to make this post for all of the newbies out there.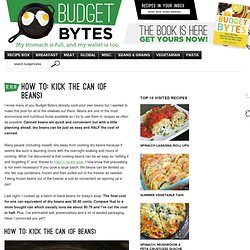 Beans are one of the most economical and nutritious foods available so I try to use them in recipes as often as possible. Canned beans are quick and convenient but with a little planning ahead, dry beans can be just as easy and HALF the cost of canned. Many people (including myself) shy away from cooking dry beans because it seems like such a daunting chore with the overnight soaking and hours of cooking.
Drinks. SMITTENKITCHEN. Smoothies. TasteSpotting | a community driven visual potluck. Japanese. Vietnamese.
---