Inspirations and graphic design
suzeeinthecity | Just another WordPress.com site | Page 2
If you Google search Cairo Street Art, Ganzeer's name is your top result.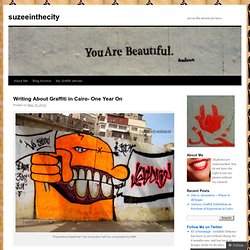 OH Abbey Lee ....
Hilo Chen | Livin Cool
Cause We Got Style
Writing about old school hip-hop style is the worst, but we'll let the people behind the new book off because rather than looking at the early 80s in the south Bronx all over again, the editor, RosyOne, compiled all the pictures of European hip-hop imitators from the 80s and early 90s she'd been sent via her site Dopepose . It's fascinating to see all the guesswork and the getting-it-wrong. In pre-internet days, a lot of fashions traveled the world like this, bouncing around the globe, getting lost in translation and becoming something completely different.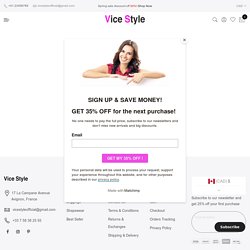 Customer Service Order-Hotline
Rudolf Dassler Wellengang Mid (brown / blue / grey / copper) | Overkill Shop Berlin
M a blog / Tyler Askew [New York]
Mug iPhone Case
A mixer of inspiration and tips about web design, wordpress, joomla, vectors...
Tim Howard Management - WENDY ROWE + SHAY ASHUAL FOR ALLURE FEBRUARY 2012
Camille Boidron .:: Graphiste / Webdesigner ::.
gavino sanna: mesa wine
first image
LEO KEMPF DESIGN
The Mark Velasquez Blog
Beauty Standard - - page 2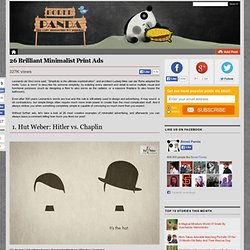 <iframe id="511b5ab353480" name="511b5ab353480" src="http://ox-d.bullfrog-digital.co.uk/w/1.0/afr?
50 Inspiring Logo Designs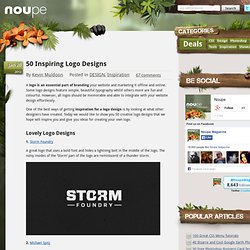 Jan 20 2012 A logo is an essential part of branding your website and marketing it offline and online.
Take one look at the work of illustrator Noma Bar, and you'll be hooked. Sitting somewhere at the intersection of caricature, editorial cartooning, and graphic design, Noma executes complex ideas with a stunning—and deceptive—simplicity. But instead of drawing what people look like, he draws what they do—or, more correctly, what they are.
The Cartoon Lounge: An Interview with Noma Bar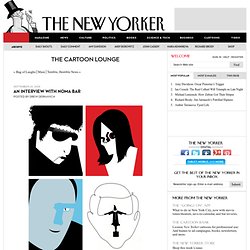 SEVNTHSIN // We Make Connections // Home
BStudio
Smoking Cow | Webdesign & Grafische Vormgeving
Plat4M Digital Agency
Fotos para decorar
You don't like to scroll? Be prepared. (We warned you.)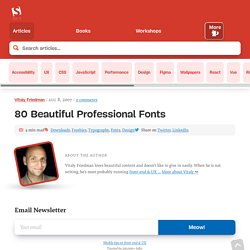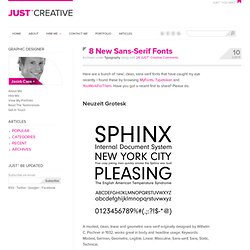 8 New Sans-Serif Fonts
Posted on 10 '11 Jun Posted on June 10, 2011 along with 28 JUST™ Creative Comments
Color Scheme Designer [Combinador de Colores para diseño web] | Tecnolack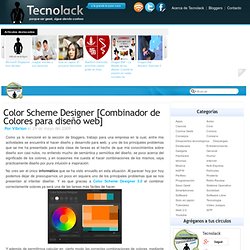 Como ya lo mencioné en la sección de bloggers, trabajo para una empresa en la cual, entre mis actividades se encuentra el hacer diseño y desarrollo para web, y uno de los principales problemas que se me ha presentado para esta clase de tareas es el hecho de que mis conocimientos sobre diseño son casi nulos, no entiendo mucho de semántica y semiótica del diseño, se poco acerca del significado de los colores, y en ocasiones me cuesta el hacer combinaciones de los mismos, vaya prácticamente diseño por pura intuición e inspiración .
Earlier this week I promised you a way to kick up the garnish on this gazpacho . This presentation technique takes a delicious, casual summer soup and turns into something elegant and worthy of company.
Apples and Butter: Gazpacho Garnish - Kicking It Up a Notch!
Some of the things we think about — Really Simple
I recently attended the Do Lectures – an annual event held in a stunning location in West Wales, often referred to as a conference, although I don't think that word describes the experience very well at all.
ariane c design | a Vancouver, BC design studio specializing in branding, graphic design, art direction, photography, web design, copy editing, events and product reviews
Blogger Inspiration: Alicia of Cheetah is the New Black
Artistic Flooring Ideas - Bold Color Rugs by Gan Rugs | Niriti
Design by Alan | Graphic Design Portfolio by Alan Reddan
a little bit Alice
Recetas de postres – Kiwilimon