Sweet Pics
High Speed Photography by Lex Augusteijn - StumbleUpon. Epic Homemade Porsche Win & EPIC FAIL .COM : #1 Source for Epic Fail... - StumbleUpon. Epic Homemade Porsche Win373 By jason in Win on April 17, 2011 Browsing: Epic Homemade Porsche Win Share: FACEBOOK twitter Comment: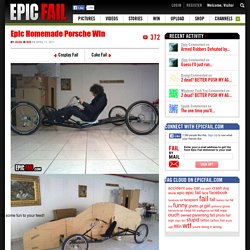 The 45 Most Powerful Images Of 2011. Millions Of Dollars Worth Of Supercars Meet Up At This New Jersey Coffee... Travis Okulski/Business Insider Every other weekend, our local coffee shop clears out the parking lot for one morning and invites a very different clientele: supercar owners.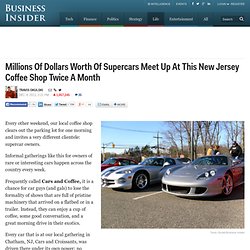 Informal gatherings like this for owners of rare or interesting cars happen across the country every week. Frequently called Cars and Coffee, it is a chance for car guys (and gals) to lose the formality of shows that are full of pristine machinery that arrived on a flatbed or in a trailer. 9167_0f28.jpeg from soup.io. StumbleUpon. 28485008.jpg?redirect_counter=1 from googleapis.com.
---