Webcomics
UK Lectures! - The UK Lectures at St. Andrews, Warwick, Cambridge and Queen Mary were a success! Thanks to everyone who came out, it was great to meet you! More info here! New shirt!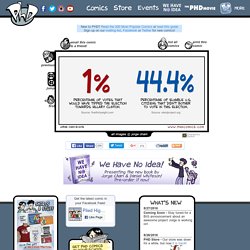 Anatomy of a Winter Break
Buttersafe – Updated Tuesdays and Thursdays
Snowflakes - A comic by James Ashby, Chris Jones and Zach Weiner
Monday - January 28, 2013 With Act 5 now complete, this strip concludes our Snowflakes story. We hope you enjoyed reading as much as we did creating it! It's been a crazy 4 year journey to reach this point, and I know that I will miss these characters and the world they live in. Who knows, maybe you'll see them again in one form or another!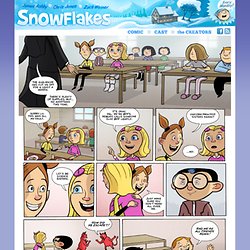 pictures for sad children
Giant In the Playground Games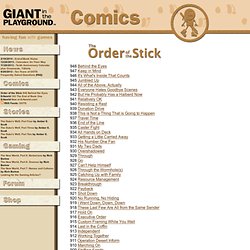 948 Behind the Eyes 947 Keep in Mind 946 It's What's Inside That Counts
PhewthankGod
2642
Plastic Bags
True Stuff: Mortality record from 1665 January 23rd, 2014 (click image for bigger) I love this: Via Slate's The Vault, "In 16th- and 17th-century London, in response to recurrent epidemics of bubonic plague, authorities instituted the tradition of publishing a bill of mortality each week." See Slate's brief article, with more links, here. They also link to Craig Spence's Bills of Mortality blog:
Wondermark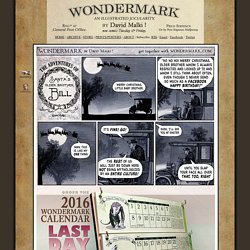 QC: New Comics Every Monday Through Friday
Posted by sohmer on January 7, 2014 It's safe to say that I have somewhat more than a passing interest in the 'Interwebs', especially when it comes to viewing habits. Over the last decade, I've seen a great deal of ridiculous shite capture people's attention for brief moments, only to be eclipsed and forgotten when the next thing comes along. It's only recently that the culmination of all this aforementioned shite has combined and formed something new, something terrifiying. It's as if Youtube, Twitter, Facebook, TMZ and Gawker were all pieces of Voltron.
Least I Could Do: the Comic » by Ryan Sohmer and Lar deSouza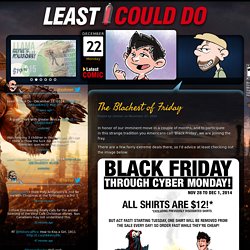 Saturday Morning Breakfast Cereal