Webcomics
Anatomy of a Winter Break. UK Lectures!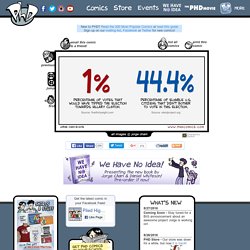 - The UK Lectures at St. Andrews, Warwick, Cambridge and Queen Mary were a success! Thanks to everyone who came out, it was great to meet you! More info here! New shirt! Buttersafe – Updated Tuesdays and Thursdays. Snowflakes - A comic by James Ashby, Chris Jones and Zach Weiner. Pictures for sad children. Giant In the Playground Games. 948 Behind the Eyes 947 Keep in Mind 946 It's What's Inside That Counts.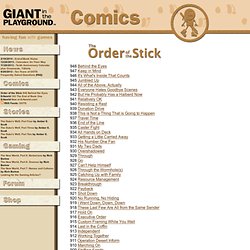 PhewthankGod. 2642. Plastic Bags. Wondermark. QC: New Comics Every Monday Through Friday. Least I Could Do: the Comic » by Ryan Sohmer and Lar deSouza. Saturday Morning Breakfast Cereal.
---