Design
Fascinating Colorful Illustrations By Pablo Jeffer Da Silva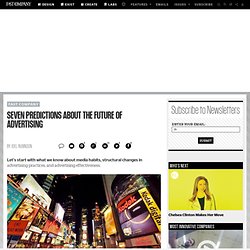 Let's start with what we know about media habits, structural changes in advertising practices, and advertising effectiveness. Credit: Paul Carlon Media habits People are NOT watching less TV.
Seven Predictions About the Future of Advertising
Eric Fortune is an illustrator and gallery artist based out of Columbus, Ohio. He attended the Columbus College of Art and Design where he received his BFA and was honored with the Outstanding Senior Award upon graduation. Currently Eric is focusing his efforts on personal paintings and upcoming gallery shows. Link: www.ericfortune.com All images used with permission by the artist. © Eric Fortune or their respective copyright holder.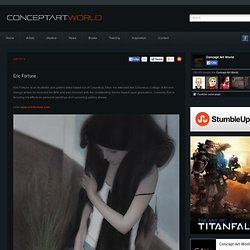 Eric Fortune
The coloured pencils of Marco Mazzoni