Design
Fascinating Colorful Illustrations By Pablo Jeffer Da Silva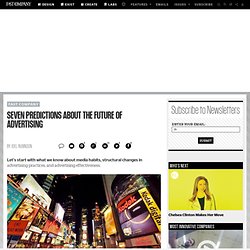 Let's start with what we know about media habits, structural changes in advertising practices, and advertising effectiveness. Credit: Paul Carlon Media habits People are NOT watching less TV.
Seven Predictions About the Future of Advertising
Eric Fortune is an illustrator and gallery artist based out of Columbus, Ohio. Since graduating Columbus College of Art and Design, Eric has been showcased in the Society of Illustrators New York and LA, Spectrum, The Blue Cube, and more.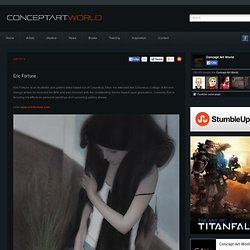 Eric Fortune
The coloured pencils of Marco Mazzoni