Library Stuff
We have indexed all newspapers and plotted their correct locations, in 39 countries. Might have missed some. And most newspapers in another 199 countries, a bunch of them not in their correct locations. Add new ones here: add/correct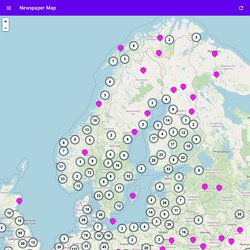 Knowledge Management (KM)
Intro To Inform Professions
If you've heard the buzz about Library 2.0, but don't quite understand how to implement it, you've come to the right place. The internet is full of webinars, presentations, and tutorials designed to help you take your library to the next level, and we've highlighted some of the most useful of these here. Read on to learn how your library can get with the times. Getting Started Check out these resources to get a basic understanding of what makes up Library 2.0, and how you can start adopting it. Education Institute Webcast: Planning and Implementing Library 2.0: In this webinar, you'll get a look at planning and getting started with your use of library 2.0.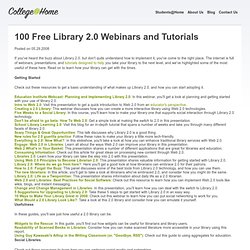 100 Free Library 2.0 Webinars and Tutorials | College@Home
Librarians: Masters of the info universe
CNN librarian Kerith Page McFadden works at her desk in Washington. It's National Library Week; past library workers include world leaders and a famous lover"Star Wars" creator George Lucas has his own research library on his Skywalker Ranch.The chief librarian of Basra, Iraq, removed 30,000 books from library before it was destroyedA librarian found one of Beethoven's final compositions at Palmer Theological (CNN) -- Librarians, information specialists, knowledge managers or whatever title a librarian might have -- their skills are in high demand. And, though you might not know it, they are everywhere.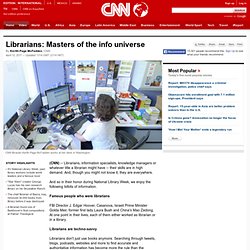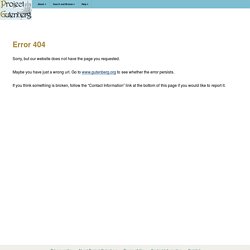 New Kindle Fire Review Before you buy: Read our Webmaster's review of the new Kindle Fire. Some of Our Latest Books Welcome Project Gutenberg offers over 42,000 free ebooks: choose among free epub books, free kindle books, download them or read them online. We carry high quality ebooks: All our ebooks were previously published by bona fide publishers.
Position Title: HSL Senior Systems & Technology Librarian Location: Temple University Health Sciences Libraries The Temple University Health Sciences Libraries seek an innovative, yet pragmatic leader to oversee its IT operations. Headquartered at the Simmy and Harry Ginsburg Library, the Libraries serve the information needs of the schools of Medicine, Dentistry, Pharmacy, Podiatry, the College of Health Professions & Social Work, and Temple University Hospital. For more information about Temple, visit: www.temple.edu/about Description:
MLA-Phil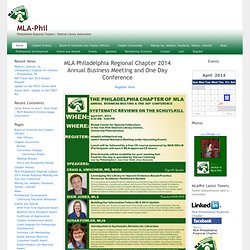 Welcome to NN/LM's Middle Atlantic Region
dshelley0/library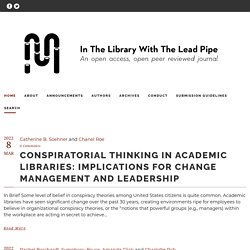 In the Library with the Lead Pipe
Group Hug by Peter Harrison / CC-BY To kick off 2014, we're looking back at 2013. In the Library with the Lead Pipe's editors have chosen a few non-Lead Pipe articles, essays, speeches, or posts that we love from last year. Some of us chose pieces that were published in LIS journals or written by librarians, while others have chosen articles that relate to our work, even if they're from slightly farther afield. The common thread: we think everything we've mentioned is worthy of your attention. Ellie
Welcome to Library Success: A Best Practices Wiki. This wiki was created to be a one-stop shop for great ideas and information for all types of librarians. All over the world, librarians are developing successful programs and doing innovative things with technology that no one outside of their library knows about. There are lots of great blogs out there sharing information about the profession, but there is no one place where all of this information is collected and organized.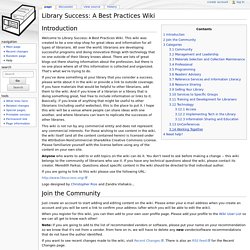 Clarion Home
ASLAPR - Collection Development Training
Full Text Electronic Journal List
IUPUI The School Library Media Specialist: Course Materials
Welcome to S671: School Media This website was designed primarily as a graduate course (S671) offered at Indiana University at Indianapolis, however the materials are available to anyone who wants to learn more about school library media specialists and programs. If you're registered for this course, be sure to carefully read the: If you think you may have missed class email communications, check the email archives. When you're ready to begin the course, read the Course Guide.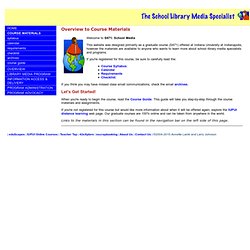 Access Pennsylvania
Library weeding and disposal