Journals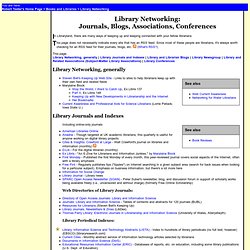 In Libraryland, there are many ways of keeping up and keeping connected with your fellow librarians This page does not necessarily indicate every site that has an RSS feed. Since most of these people are librarians, it's always worth checking for an RSS feed for their journals, blogs, etc. (What's RSS?) This page: Library Networking, generally | Library Journals and Indexes | Library and Librarian Blogs | Library Newsgroup | Library and Related Associations (Subject-Matter Library Associations) | Library Conferences
Library Networking: Journals, Blogs, Associations, etc.
Library Networking: Journals, Blogs, Associations, etc.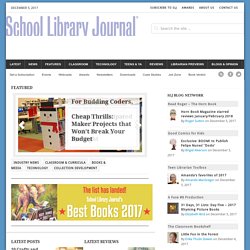 Lerner Publishing Group Fall 2014 Librarian Preview Webinar By SLJ on April 7, 2014 Leave a Comment Wednesday, May 7, 2014, 2:00 – 3:00 PM ET Be among the first to see and hear firsthand what Lerner has coming for readers this fall! Visit with Lerner Publishing Group's editors as they unveil the fantastic new books that will be published Fall 2014.
Developing Library and Information Center Collections - web references
Searcher's Voice - The Lost Art of Sourcing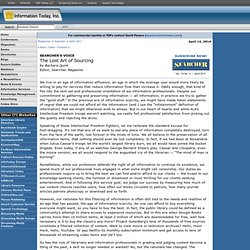 SEARCHER'S VOICE The Lost Art of Sourcing by Barbara Quint Editor, Searcher Magazine We live in an age of information affluence, an age in which the average user would more likely be willing to pay for services that reduce information flow than increase it. Oddly enough, that kind of fits into the skill set and professional orientation of we information professionals. Despite our commitment to gathering and preserving information — all information, in practice we try to gather the "good stuff." In the previous era of information scarcity, we might have made token statements of regret that we could not afford all the information (and I use the "infotainment" definition of information) that we might otherwise wish to amass.
Library Technology Guides: Discovery Layer Interfaces
American Libraries Magazine | The magazine of the American Library Association
Library and Information Research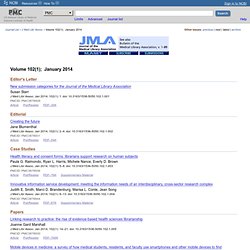 Association Record Nicole Mitchell J Med Libr Assoc. 2014 January; 102(1): 1–22. doi: 10.3163/1536-5050.102.1.E1 Editor's Letter Susan Starr J Med Libr Assoc. 2014 January; 102(1): 1. doi: 10.3163/1536-5050.102.1.001
J Med Libr Assoc Volume 98(4);  October 2010
Journal of Library Innovation
Library Philosophy and Practice (LPP) is a peer-reviewed electronic journal that publishes articles exploring the connection between library practice and the philosophy and theory behind it. These include explorations of current, past, and emerging theories of librarianship and library practice, as well as reports of successful, innovative, or experimental library procedures, methods, or projects in all areas of librarianship, set in the context of applied research.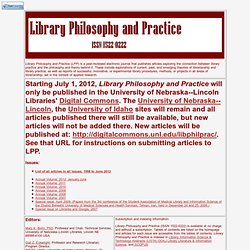 Library Philosophy and Practice title page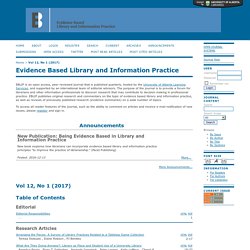 EBLIP is an open access, peer reviewed journal that is published quarterly, hosted by the University of Alberta Learning Services, and supported by an international team of editorial advisors. The purpose of the journal is to provide a forum for librarians and other information professionals to discover research that may contribute to decision making in professional practice. EBLIP publishes original research and commentary on the topic of evidence based library and information practice, as well as reviews of previously published research (evidence summaries) on a wide number of topics. To access all reader features of the journal, such as the ability to comment on articles and receive e-mail notification of new issues, please register and sign in. Vol 9, No 1 (2014)
Evidence Based Library and Information Practice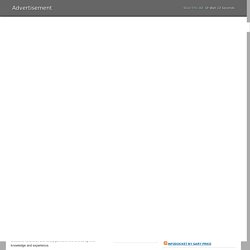 Library People News from Princeton U. to Fullerton, CA By LJ on April 11, 2014 Leave a Comment Stephen Abram joins the board of Librarians Without Borders; Robert Wolven wins 2014 Melvil Dewey Medal; Mindy Hackner is named Director, North Adams Public Library, MA; and more new hires, promotions, retirements, and obituaries from the April 1, 2014, issue of Library Journal.
Libraries