Peartrees
It's rare to look at a bookmarking tool and feel convinced that it's going to win a design award. Pearltrees is such a product. The French site offers us a new way to explore and contextualize the web.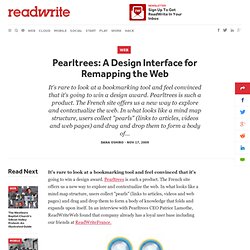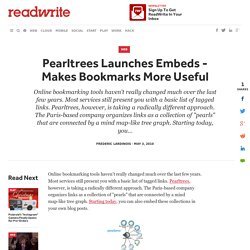 Online bookmarking tools haven't really changed much over the last few years. Most services still present you with a basic list of tagged links. Pearltrees, however, is taking a radically different approach. The Paris-based company organizes links as a collection of "pearls" that are connected by a mind map-like tree graph.
That's a controversial post headline and I don't mean that social will always beat search, but there's a rising chorus out there about "content farms" and search optimized content creation that is worth touching on.