Grammar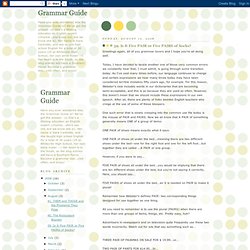 39. Is It Five PAIR or Five PAIRS of Socks?
Greetings again, all of you grammar lovers and I hope you're all doing well.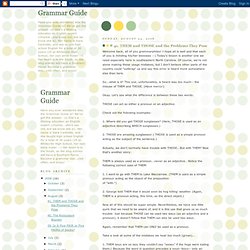 41. THEM and THOSE and the Problems They Pose
Welcome back, all of you grammarphiles! I hope all is well and that each of you is minding his/her beeswax :-) Today's lesson is another one we need especially here in southeastern North Carolina.
Garbl's Redundant Phrase Replacements -- simpler, concise alternatives to verbose, sometimes amusing phrases
[ Home ] [ Up ] [ Writing Resources ] [ Style Manual ] [ Writing Bookshelf ] [ What's New ]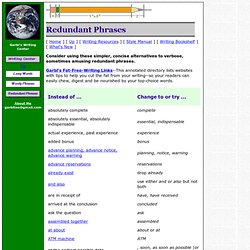 The Pompous Ass Words Web Site
BuzzWhack: The Buzzword Compliant Dictionary
Use the search form below to find words and phrases on this site. About this Search Engine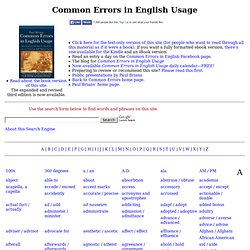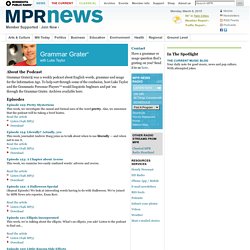 About the Podcast
Grammar Grater | Podcasts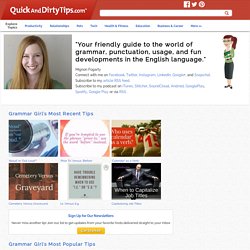 Episode 160: March 5, 2009
Subjunctive Verbs
Cool Quotes Collection