Grammar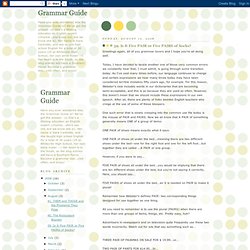 39. Is It Five PAIR or Five PAIRS of Socks?
Greetings again, all of you grammar lovers and I hope you're all doing well.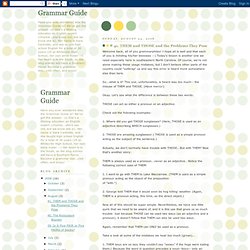 41. THEM and THOSE and the Problems They Pose
Welcome back, all of you grammarphiles! I hope all is well and that each of you is minding his/her beeswax :-) Today's lesson is another one we need especially here in southeastern North Carolina.
Garbl's Redundant Phrase Replacements -- simpler, concise alternatives to verbose, sometimes amusing phrases
[ Home ] [ Up ] [ Writing Resources ] [ Style Manual ] [ Writing Bookshelf ] [ What's New ]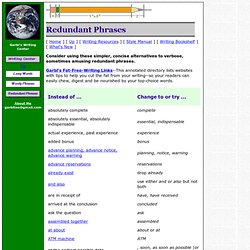 The Pompous Ass Words Web Site
BuzzWhack: The Buzzword Compliant Dictionary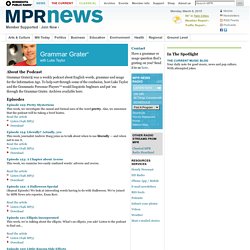 About the Podcast
Grammar Grater | Podcasts
Mignon Fogarty is the creator of Grammar Girl and the founder and managing director of Quick and Dirty Tips.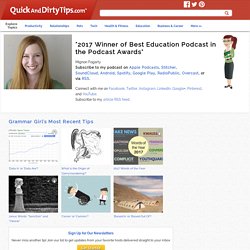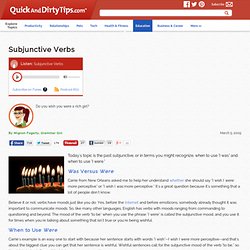 Today's topic is the past subjunctive, or in terms you might recognize, when to use "I was" and when to use "I were." Was Versus Were Carrie from New Orleans asked me to help her understand whether she should say "I wish I were more perceptive" or "I wish I was more perceptive."
Subjunctive Verbs
Cool Quotes Collection