Games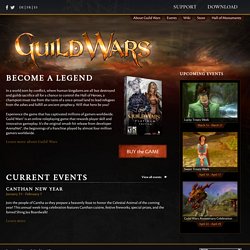 It's hard to believe that there's been more than eight years of Guild Wars. So much has happened since our release in April of 2005: two additional campaigns, an expansion, two major live story arcs, new festivals, new content, countless new features, and quality-of-life improvements have been added to the game. The change has happened so naturally over time, it's hard to believe how stark the difference is between when the game first launched and how it stands on the live servers now. Over time, our focus has shifted to updates that not only help maintain Guild Wars but help the game maintain itself. With this focus in mind, we'll no longer be releasing any new content for the live game except in support of automation.
Turf Wars - a GPS Game for the iPhone
GuildWiki, a Guild Wars wiki - an unofficial guide to Guild Wars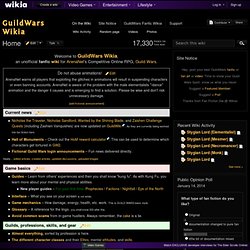 Herbal hazard Edit In response to general public concern, we temporarily advise against consuming excessive amounts of four-leaf clover or shamrock ale. Therefore, during the lucky weekend, you may observe a minor performance degradation as toxicological research is being conducted on our servers.
MobCode.org - The Only Turf Wars Mob Code Tracker
Never enter the same code again in Turf Wars. MobCodes.org tracks and finds the newest mob codes so you don't have to. After creating your account, you will be provided mob codes, 10 at a time, to enter so you can build your mob to un-stoppable levels. And Yes, we have temp codes. Don't just take our word for it though, see what our users have to say !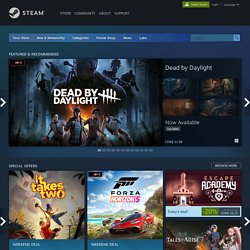 Show downloadable content Estranged: Act I Adventure, Free to Play - Released: 16 Jan 2014