HW
EKLIK.RS. Elektronika / Najbolja Cena / Bezbedna Prodaja / Beograd i Srbija. ProElectronic. Laptop Parts Super Store 10.162.49.162. FUJITSU SIEMENS : Yadigi internacional -- importador mayorista España. Laptop spare parts. La primera tienda en España de Piezas para Portatiles ...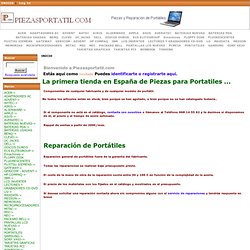 Componentes de cualquier fabricante y de cualquier modelo de portátil. No todos los articulos están en stock, bien porque se han agotado, o bien porque no se han catalogado todavía.. Si el componente no está en el catálogo, contacta con nosotros o llámanos al Teléfono 968 14 55 62 y te decimos si disponemos de él, el precio y el tiempo de envío estimado. Rappel de ventas a partir de 200€/mes. Reparación de Portátiles. YourITservice.net. :: PC Ekspert - Hardware EZine :: Olovke. Benchmark. Tehnopolis. Emmi online shop, prodaja: racunari, laptopovi, TFT monitori, netbook i notebook računari, foto oprema... | Početna. PAPIRNI SVET početna - Papirni Svet. Shopping.
AMD. Intel. Welcome to NVIDIA - World Leader in Visual Computing Technologies. Toshiba. MSI. Welcome to CODEGEN GROUP. FOXCONN. ASRock. Mobile devices - Product catalog - Fujitsu. Fujitsu recommends Windows 8.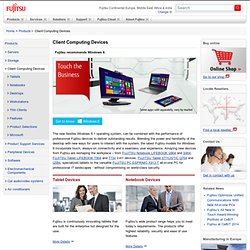 <object width="580" height="224" type="application/x-shockwave-flash" data="/fts/resources/design/stylesheets/flash/response_banner.swf"><param name="movie" value="/fts/resources/design/stylesheets/flash/response_banner.swf" /><param name="wmode" value="transparent" /><param name="flashvars" value="content=Touch the Business" /><div class="alt-content">Touch Teaser</div></object> The new flexible Windows 8.1 operating system, can be combined with the performance of professional Fujitsu devices to deliver outstanding results.
TeK Computer.
---