Web Design
7 Websites to Easily Design Your Logos Online
A good logo can instantly add value to your brand. But creating a good logo through desktop apps such as Photoshop can be a difficult and time consuming process. Moreover you need to familiarize yourself with the desktop app before you can exploit its best features. Thankfully the case is quite different with web apps because they are easy to use and offer a greater degree of user-friendliness.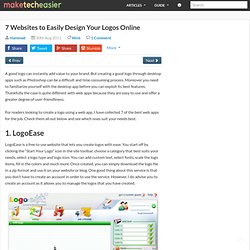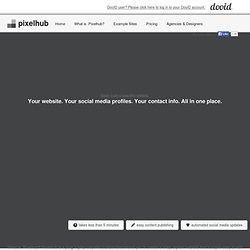 pixelhub By signing in you accept our privacy & legal notice. Please enter the email address you signed up with. We'll send you an email with further instructions (please also check your spam folder). Tell your friends: DooID user?
3.0
How do I setup my own website on the internet?How much does it cost? I am often asked these questions by non technical people and my answer is always: How do I setup my own website on the internet?: Very easily….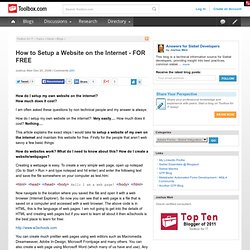 How to Setup a Website on the Internet - FOR FREE
There are several methods for upgrading an existing TiddlyWiki version 5 document to a new release. There is a different procedure for upgrading TiddlyWiki on Node.js. Regardless of which method you use it is very important to exercise caution when upgrading existing wikis. In particular, make sure that you keep careful backups of your content – in some situations problems with the upgrade may not be immediately apparent.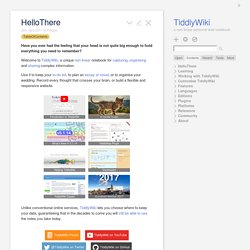 Are you a print designer, photographer, fine-artist, or general creative person? Do you have a shitty website that you slapped together yourself in Dreamweaver in that ONE web design class that you took in college? Do you not have a site at all because you've been waiting two years for your cousin to put it together for you? Well, we're here to help.
Don't Fear the Internet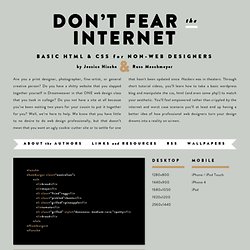 Adele Wiki
Adele Laurie Blue Adkins (born 5 May 1988), better known simply as Adele, is an English singer-songwriter, musician and multi-instrumentalist. Adele was offered a recording contract from XL Recordings after a friend posted her demo on MySpace in 2006. The next year she received the Brit Awards' "Critics' Choice" award and won the BBC Sound of 2008. Her debut album, 19, was released in 2008 to much commercial and critical success.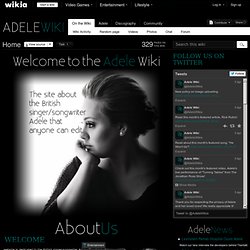 Sometime there are projects or clients that need to be done in one days or so. When you need a quick striped background, a CSS menu, web 2.0 badges these tools are lifesavers. Recently, these generators helped me on one of the photo gallery I was working on. Maybe your are designer who wants to create and do all your design from scratch.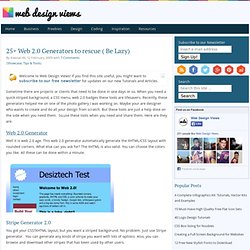 Keeping your website up and running isn't an easy task. Things break, stop working or just slow down. Sometimes the traffic is very low and in other times you are not really sure what the problem is. Fortunately, there are a lot of great internet tools that can help you analyze, test and fix your site. Use these tools on a regular basis, and you can really improve the performance of your website.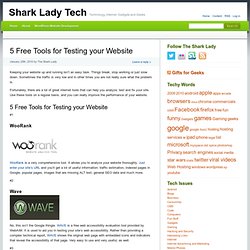 Test Your Website | Tools for Testing Site | Website Tools | Shark Lady Tech