Wifi physical improvement
How to Make a Wi Fi Booster Using Only a Beer Can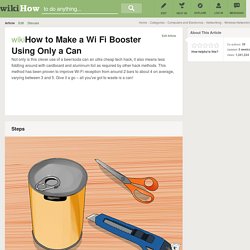 Edit Edited by Tom, Glutted, Maluniu, Teresa and 23 others Not only is this clever use of a beer can an ultra cheap tech hack, it also means less fiddling around with cardboard and aluminum foil as required by other hack methods.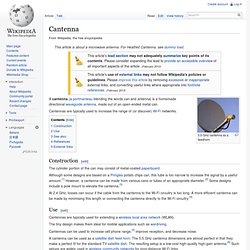 Cantenna
5.5 GHz cantenna as a feedhorn A cantenna (a portmanteau blending the words can and antenna ) is a homemade directional waveguide antenna , made out of an open-ended metal can. Cantennas are typically used used to increase the range of (or discover) Wi-Fi networks.
How to make a cantenna
I love a good hack, especially one that requires me to throw back a cold one before hand (or during). This simple wifi boost has actually been shown to increase signal strength by at least 2 to 4 bars. And, well, I will drink to that. These instructions came to us via WikiHow and we think they are most definitely worth checking out. But here is the most important question: what kind of beer will you use? READ MORE: Intruders Beware: Homemade Robot Can Shoot 1,000 Rounds per Minute (Video)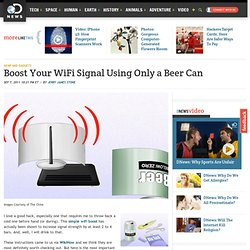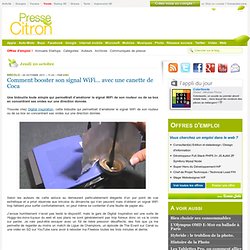 Booster son signal WiFi... avec une cannette de Coca
Jeudi 20 octobre Bricolo - 20 octobre 2011 :: 11:24 :: Par Eric Une bidouille toute simple qui permettrait d'améliorer le signal WiFi de son routeur ou de sa box en concentrant ses ondes sur une direction donnée.