Walking
Un robot humanoïde impressionnant
Vous connaissez Boston Dynamics ?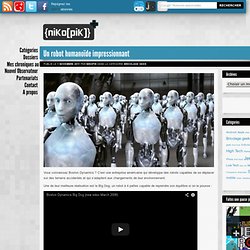 Robot Keeps Balance When Kicked, Hit
Acroban, le robot humanoïde qui évolue et apprend comme un enfant
Des chercheurs du laboratoire de l'INRIA ont mis au point le premier robot humanoïde capable d'interagir avec son environnement, et que l'on peut prendre par la main, comme un enfant.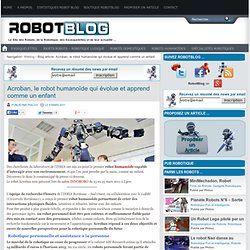 690593 in openjdk-6 (Ubuntu): "IcedTea Java Console not available in Firefox"
There are some posts about this on the internet but I have not managed to get this to work with the openJDK. I am using Firefox 3.6.13 and have the IcedTea Java plugin 1.9.2 (6b20) installed. I also have the Web Developer plugin (1.1.8) for Firefox.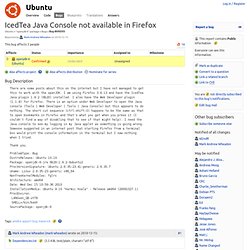 MWC 2011 : Samsung officialise son Galaxy S II | Test Mobilité, Smartphones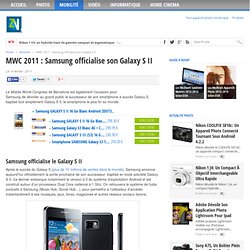 Le Mobile World Congress de Barcelone est également l'occasion pour Samsung de dévoiler au grand public le successeur de son smartphone à succès Galaxy S, baptisé tout simplement Galaxy S II, le smartphone le plus fin au monde. Samsung officialise le Galaxy S II Après le succès du Galaxy S (plus de 10 millions de ventes dans le monde), Samsung annonce aujourd'hui officiellement la sortie prochaine de son successeur, baptisé en toute sobriété Galaxy S II.
Brilliant Twitter Management & Marketing Tools
Walky: Operating Method for a Bipedal Walking Robot through Natu
Les robots sont les rois du dance floor - Gizmodo -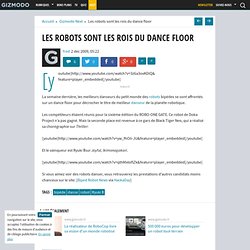 La semaine dernière, les meilleurs danseurs du petit monde des robots bipèdes se sont affrontés sur un dance floor pour décrocher le titre de meilleur danseur de la planète robotique.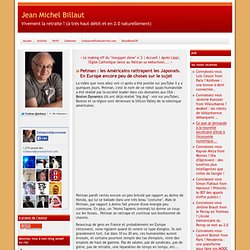 La vidéo que vous allez voir ci-après a été postée sur youTube il y a quelques jours.
Petman : les Américains rattrapent les Japo
OmniZero.9 multi format biped Robot
Vous allez sûrement trouver que le robot PLEN, haut comme trois pommes, est très cher, plus cher que son poids en caviar d'ailleurs.
PLEN le petit Android… Android - Gizmodo -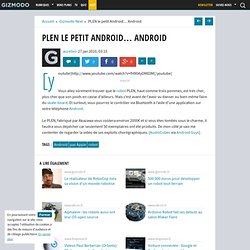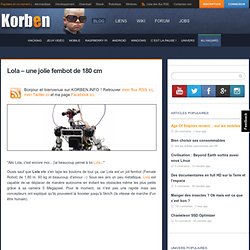 Lola – une jolie fembot de 180 cm
Lola – une jolie fembot de 180 cm