Sources
AT Internet Institute - Études
Browser market share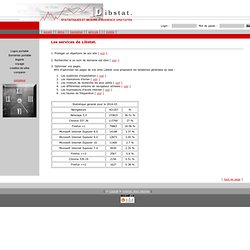 Les services de Libstat. 1. Proteger un répertoire de son site [ voir ].
microsoft internet explorer, netscape... statistique navigateur
Operating system market share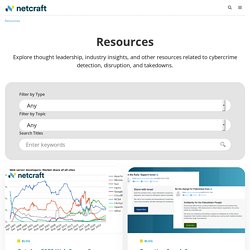 In the January 2014 survey we received responses from 861,379,152 sites, an increase of 355,935 since last month. 2013 has been a year of significant change: the web has grown by more than one third, the importance of SSL has been highlighted by a series of spying revelations, Microsoft now power just below 30% of all web sites, and Apache has lost almost 14 percentage points of market share. Additionally, nginx, the relative newcomer, saw its market share peak at 16%, just shy of Microsoft's position at the beginning of last year. The total number of web sites discovered has increased dramatically this year — from 630 million web sites in January 2013 to 861 million in January 2014 (+37%) — though the growth does not compare to the doubling in size during 2011. With the revelations from the NSA documents leaked by Edward Snowden providing months of mainstream publicity, 2013 has been a bumper year for the SSL industry.