Social network
[Paris] IncidentsTransports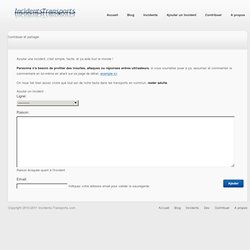 [Paris] IncidentsTransports
IncidentsTransports Contribuer et partager Ajouter une incident, c'est simple, facile, et ça aide tout le monde ! Personne n'a besoin de profiter des insultes, attaques ou réponses entres utilisateurs, si vous souhaitez jouer à ça, assumez et commentez le commentaire en lui-même en allant sur sa page de détail, exemple ici.
[Paris] IncidentsTransports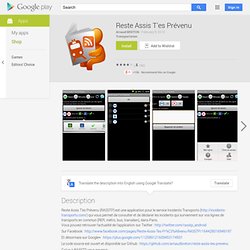 Moovit is everything you need to ride public transport smarter. Get the fastest, least-crowded routes every time based on real-time data. Best of all, it's free and powered by the crowd. No wonder the media calls it "The Waze for Public Transport".
Reste Assis T'es Prévenu - Android Market