Others Web dev Tools
Introducing Squarespace 6 — The Official Squarespace Blog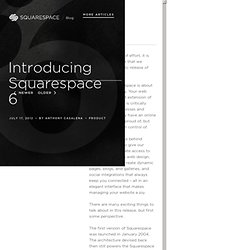 Today, after years of effort, it is with great pleasure that we announce the public release of Squarespace 6.
Être concepteur ou développeur Web n'est pas de tout repos.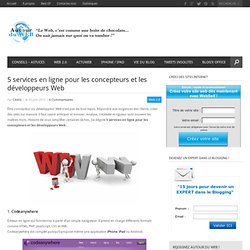 Codeanywhere
Description Codeanywhere is a fast and light code editor engineered for the developer on the go.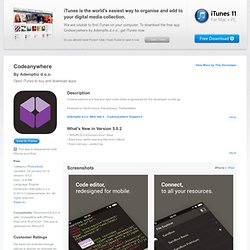 Codeanywhere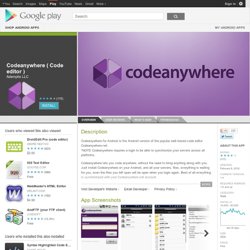 920 Text Editor is a run on the Android phone a powerful text editor, anywhere, you can easily view or edit your code, you can also use it as e-book reader to open txt novel, it is like on Windows EmEditor, EditPlus so powerful.
Handy Chrome Extensions for Designers
All these extensions are absolutely free. Earlier on, Google Chrome was thought to be a threat only to internet explorer, because it was a choice of not-so-professionals.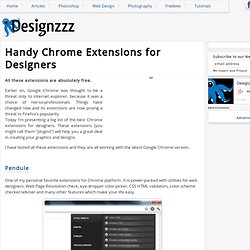 Reminder: BlueGriffon is Open Source, and available free of charge.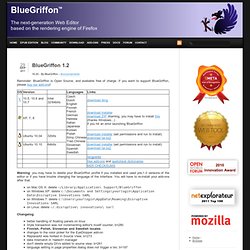 1.2 - BlueGriffon.org
BlueGriffon - Wysiwyg HTML Editor - Ubuntu 10.10
background: #1e5799; /* Old browsers */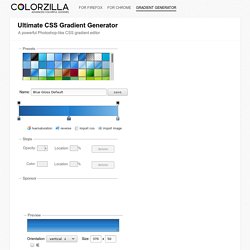 Grâce à Laurent, lecteur de Korben.info, j'ai découvert Kodingen, un service web qui va surement vous "effrayer" mais aussi vous faire halluciner. L'objectif de Kodingen est de proposer aux développeurs, un espace de travail dans le cloud (le fameux "nuage" = stockage sur internet).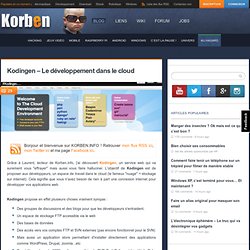 Kodingen – Le développement dans le cloud