Others Web dev Tools
Introducing Squarespace 6 — The Official Squarespace Blog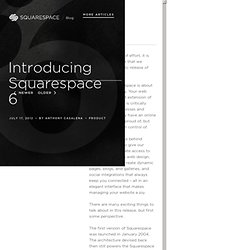 Today, after years of effort, it is with great pleasure that we announce the public release of Squarespace 6 .
Être concepteur ou développeur Web n'est pas de tout repos.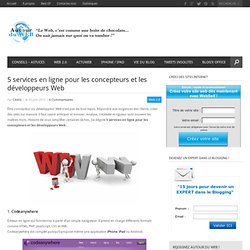 Codeanywhere
Description Codeanywhere for iOS is an code editor for the iPhone and iPad.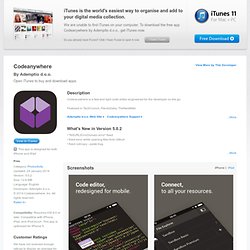 Codeanywhere
Adobe® Kuler®
Handy Chrome Extensions for Designers
All these extensions are absolutely free. Earlier on, Google Chrome was thought to be a threat only to internet explorer, because it was a choice of not-so-professionals.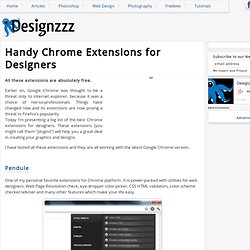 Reminder: BlueGriffon is Open Source, and available free of charge.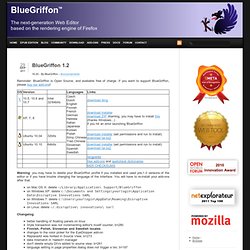 1.2 - BlueGriffon.org
BlueGriffon - Wysiwyg HTML Editor - Ubuntu 10.10
background: #1e5799; /* Old browsers */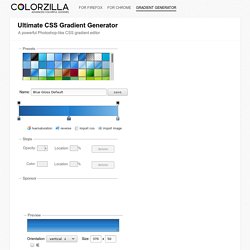 Grâce à Laurent, lecteur de Korben.info, j'ai découvert Kodingen , un service web qui va surement vous "effrayer" mais aussi vous faire halluciner. L'objectif de Kodingen est de proposer aux développeurs, un espace de travail dans le cloud (le fameux "nuage" = stockage sur internet).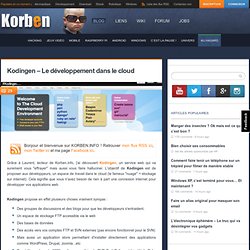 Kodingen – Le développement dans le cloud