Kinect
Microsoft shows 'Holoflector' augmented-reality mirror
This afternoon at the Microsoft TechForum event in Redmond, the company's researchers showed a series of prototypes and demos in areas including advanced displays and augmented-reality applications.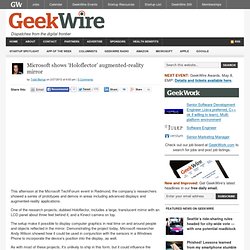 Microsoft Holoflector
Kinect Effect
Kinect for Xbox 360 : le nom officiel du Projet Natal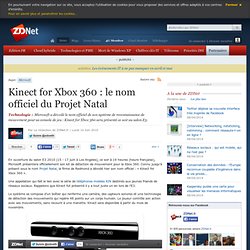 En ouverture du salon E3 2010 (15 - 17 juin à Los Angeles), ce soir à 19 heures (heure française), Microsoft présentera officiellement son kit de détection de mouvement pour la Xbox 360.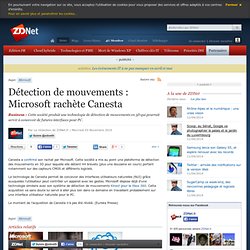 Détection de mouvements : Microsoft rachète Canesta
Canesta a confirmé son rachat par Microsoft. Cette société a mis au point une plateforme de détection des mouvements en 3D pour laquelle elle détient 44 brevets (plus une douzaine en cours) portant notamment sur des capteurs CMOS et différents logiciels. La technologie de Canesta permet de concevoir des interfaces utilisateurs naturelles (NUI) grâce auxquelles l'utilisateur peut contrôler un appareil avec les gestes.
Kinect Grocery Cart