InteraXon
Muse the brain sensing headband Today, the possibilities of Muse are remarkable. We've already proven that working with Muse can help you do extraordinary things with your mind. The power is already within you – we simply want to unleash it to your full potential.
InteraXon Website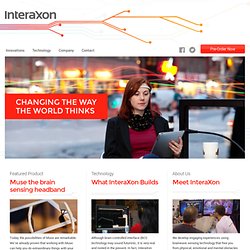 InteraXon presents Bright Ideas on Vimeo
La société InteraXon vous est sans doute inconnue, mais vous avez peut être entendu parlé de son produit Muse, un bandeau connecté capable d'analyser les ondes cérébrales et de transmettre des ordres à des appareils électroniques. Muse se connecte en Bluetooth à différents appareils, tels que smartphones, tablettes, ordinateurs, TV ou autre, et dispose de quatre électrodes EEG de faible énergie. InteraXon a donc réussi le pari de mettre en relation notre cerveau avec des objets connectés.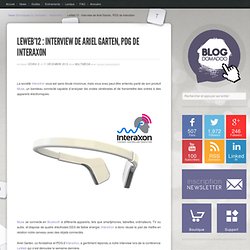 LeWeb'12 : Interview de Ariel Garten, PDG de InteraXon