DIY hardware - electronic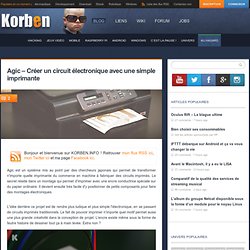 Agic – Créer un circuit électronique avec une simple imprimante Agic est un système mis au point par des chercheurs japonais qui permet de transformer n'importe quelle imprimante du commerce en machine à fabriquer des circuits imprimés. Le secret réside dans un montage qui permet d'imprimer avec une encre conductrice spéciale sur du papier ordinaire. Il devient ensuite très facile d'y positionner de petits composants pour faire des montages électroniques.
Agic - Créer un circuit électronique avec une simple imprimante
What do you do if the power is out, but you need to charge your cell phone to make an emergency phone call? In this episode of DIY Hacks & How To's, I show you how to tap the power flowing from your phone line. There is a small amount of electricity that is constantly available in a phone line. This is what powers traditional corded phones. Because the phone system is independent of the power grid, the phone line generally even has power during a black out. While this is not a lot of power, it is enough to charge your small electronics such as your cell phone or other USB device.
DIY Hacks & How To's: Get Emergency Power from a Phone Line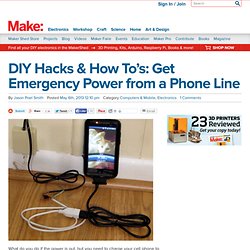 Make: Hacks and Mods
Innovate Salone | GLOBAL MINIMUM INC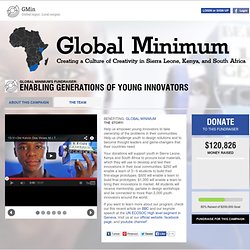 It will take anywhere from 3 seconds to 1 minute for your pic to upload, depending on how big it is. You're going to see this message every time you post a new pic. So, we're making the text really long so that it'll take you at least five picture uploads to read it all. Here's what we're thinking...While your first picture is uploading think about someone you want to kiss. When you upload your second pic think about one friend who you can beat in a race.