Asynchronous Vidéo
Zen Video Project
Pour contacter Olivier Cadou : ocadou@kadrige.com
vous Olivier Cadou from Paris ? Kadrige : le virtuel c'est mieux que le réel en face à face pour faire des affaires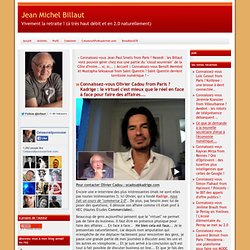 686295582
bms.24open
50241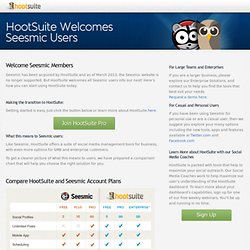 Seesmic has been acquired by HootSuite and as of March 2013, the Seesmic website is no longer supported. But HootSuite welcomes all Seesmic users into our nest! Here's how you can start using HootSuite today.
Welcome to Seesmic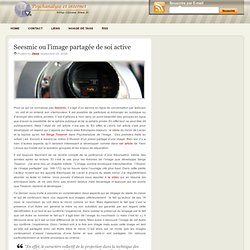 Seesmic ou l'image partagee de soi active | Le blog de jisee
Pour ce qui ne connaisse pas Seesmic, il s'agit d'un service en ligne de conversation par webcam : on voit et on entend son interlocuteur. Il est possible de participer et échanger en publique ou d'envoyer des vidéos privées. C'est d'ailleurs à mon sens un point essentiel des groupes en ligne que d'avoir la possibilité de la sphère publique et de la sphère privée.
why don't we do a collaborative presentation?
Poodz - Forum de discussion vidéo
Oops, free video mail seems stopped on tokbox :-(. I will serach other way to do it ... by drone Jul 24
INTRO
Introduction à Tokbox
VISITE
Demo of TokBox.com
VIDEOBOO.COM
Videoboo - simple video upload | BestBefore Media, Ltd.
babeloo.be
Devolia.fr - Communication d'entreprise à la demande