Art 2.0 & modern
RED (Hong Yi)
***Watch this video with audio fixed here: http://youtu.be/rW-ioVL-5nE Jackie Chan portrait made of 64,000 CHOPSTICKS! :) Such an honour working with him on this in Beijing!!!
Hommage aux typographes des routes. On continue notre matinée avec quelques vidéos pour un petit hommage à ces typographes de rue, ceux qui ont le talent de savoir peindre en lettre nos routes pour y donner du sens (…). La précision est assez impressionnante parfois et je vous invite à, comme moi, vous émerveiller devant ce savoir-faire.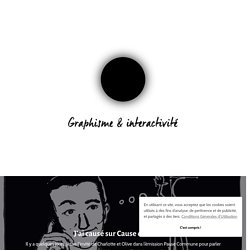 Remember Summertime Scrap Tires Sailing Hay Bales Summer Toboggan Run Isar Nuclear Power Plant Stock of Wood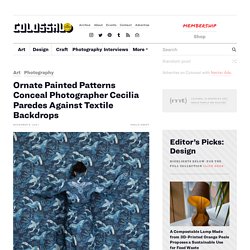 Jason E. Powell, Cameraist |
Marco Tempest: The magic of truth and lies (and iPods)
I d0n't know about you, but some of my favorite optical illusions are the Spot the Object optical illusions. At first, you have a really hard time trying to find whatever it is you're looking for, but once you've found it, you wonder how you could have ever missed something like that. Well, I'm going to hook you up with a Fruit and Vegetable Optical Illusion and all you have to do is spot the object, as there is something that is hidden within the image.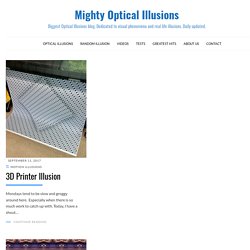 Art 2.0 - ART MARKETING & REPRODUCTIONS
Comme Repro-tableaux.com participera à partir de la semaine à la foire de Nice (voir le billet précédent ), il m'a semblé intéressant de faire un point sur les manières de faire venir du monde sur son stand à l'occasion d'un salon ou d'une foire, et comment se préparer pour une telle occasion. ( Ci-dessus, le stand Repro-tableaux.com lors du salon Museum Expressions, en janvier 2011 ) Pour que l'investissement dans un salon ou une foire soit rentable (vu l'investissement financier et l'investissement en temps), il convient de bien se préparer et de mettre toutes les chances de son côté. Donc, voici les 10 conseils que j'ai (presque) suivi pour réussier ce salon et pour la foire de Nice à venir. Conseil n°1 : utiliser sa liste de diffusion. Votre participation à un salon est l'occasion idoine pour envoyer un message à l'ensemble des inscrits à votre liste de diffusion (clients, prospects, partenaires, amis, etc).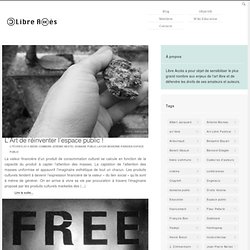 19.octobre.2013 conférences biens communs Lavoir Moderne Parisien Le Samedi 19 Octobre 2013 de 18h00 à 20h00, à Paris, au Lavoir Moderne Parisien, 35 rue Léon 75018 Paris Beaucoup d'acteurs se reconnaissent dans l'idée que la Culture peut être conçue comme un bien commun, surtout à l'heure du numérique où les possibilités de diffusion, de partage et d'appropriation des oeuvres et de la connaissance n'ont jamais été aussi larges. Dans le même temps, l'environnement numérique est aussi porteur de menaces, dans la mesure où il permet un verrouillage des oeuvres et une (...) Lire la suite... 6.janvier.2013 Pour un cinéma promouvant le droit au partage Notre mémoire collective contribue à forger une morale commune fait de références similaires.
[youtube]http://www.youtube.com/watch?v=yjEiDhOYuy8&feature=player_embedded[/youtube]Si le chaos et le vide sont une forme d'art, alors pourquoi pas la consommation ? C'est un peu ce qui trotte dans la tête de ces cinq artistes ayant porté la consommation au rang d'oeuvre d'art contemporaine éphémère. Pour seule trace de leur oeuvre ? Une épicerie vidée de ses stocks et un panneau » Sold Out « Le concept est surprenant et ne trouve pas vraiment d'explication ni logique ni artistique, il se révèle pourtant simple : acheter toutes les marchandises , stock compris , d'une épicerie et la vider totalement de ses biens.
Quand la consommation devient un Art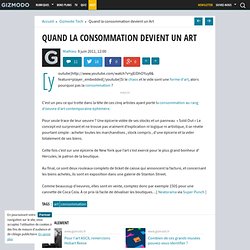 Marco Tempest: The magic of truth and lies (and iPods)
2 - Pencil Vs Camera for Art Official Concept | Flickr : partage de photos !
7 - Pencil Vs Camera for Art Official Concept | Flickr : partage de photos !
© Ben Heine || Facebook || Twitter || www.benheine.com_______________________________________________ NEW: Buy high quality prints of the above photo. Lovers walking and waiting for their love to bloom. If you wish, you can view a closer detail at this link. Made for "Art Official Concept", an art gallery based in Cape Verde.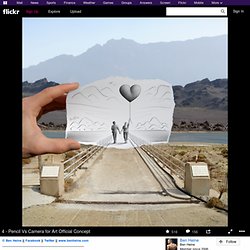 4 - Pencil Vs Camera for Art Official Concept | Flickr : partage de photos !
Toutes les tailles | 2 - Pencil Vs Camera for Art Official Concept | Flickr : partage de photos !
Pencil Vs Camera - 25 | Flickr : partage de photos !
125 Amazing Creative Stuff