Android & µcontroler (Arduino)
At the conference Google I/O 2011, held on 10 and 11 May 2011 at the Moscone Center in San Francisco, Google announced a new development platform for Android based on Arduino. Google, Android and Arduino Google I/O is an event able to attract thousands of developers from around the world, who meet in order to learn the new technologies developed by the Mountain View's company with applications in the web, mobile, and enterprise fields; technologies including, among others: Android, Google Chrome, Google APIs, Google Web Toolkit, and App Engine.
Google chooses Arduino as a development platform for Android
Android Open 2011: Massimo Banzi, "Arduino & Android, Infinite Possibilities"
Google announces Android Open Accessory standard, Arduino-based ADK
Google's really not leaving any stone unturned at IO today -- it's now also announced a brand new Android Open Accessory standard, which promises to effectively be its own version of "Made for iPod."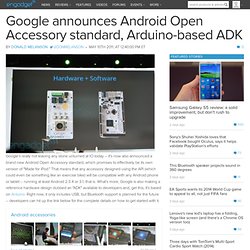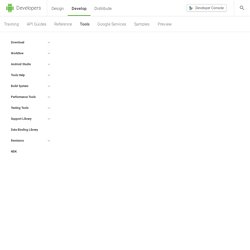 The Accessory Development Kit (ADK) is a reference implementation for hardware manufacturers and hobbyists to use as a starting point for building accessories for Android.
Labs - Index browse
Got a Mega ADK in your hands and can't wait to use it? Not interested in the project's history?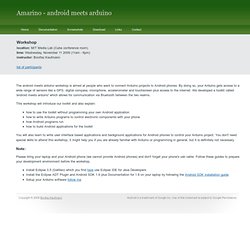 The android meets arduino workshop is aimed at people who want to connect Arduino projects to Android phones. By doing so, your Arduino gets access to a wide range of sensors like a GPS, digital compass, microphone, accelerometer and touchscreen plus access to the internet. We developed a toolkit called 'android meets arduino' which allows for communication via Bluetooth between the two realms.
android™ meets arduino
€ 21.47 - Arduino v3.0 nano AVR ATmega328 p-20AU conseil d'administration