Organisations
Certify Individuals | IPMA: International Project Management Association
While IPMA manages the 4-L-C system, the Certification Bodies of our Member Associations perform the actual assessments and certification.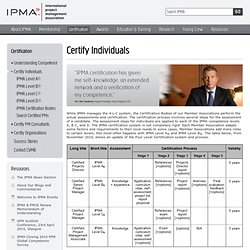 The 6th edition of the APM Body of Knowledge is available now Buy the APM Body of Knowledge, 5th edition from Turpin Distribution Description The APM Body of Knowledge is a key component of the APM Five Dimensions of Professionalism .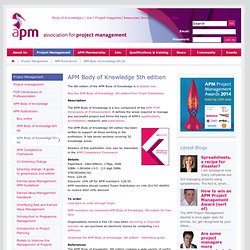 APM Body of Knowledge 5th edition
International Journal of Project Management
AIPM
IPMA
We have recently reorganised our IPMA Website. The page you are looking for is not available in the new site. Chances are good that you have arrived here from an external link, or an old bookmark. Please review the menus above to find the page and information you are seeking.