Stores
FreePay.com - Home. Compricer.com - Books. Gizmodo, The Gadget Blog. DealTaker Home. Deals2Buy Everyday Hot Deals and Coupons. Walkin'Bag. Zuca. Org.ofbiz.widget.screen.ScreenRenderException: Error rendering screen [ org.ofbiz.base.util.GeneralException: Error running Groovy script at location [ (Not Implemented Exception while setting value on field [productCategoryId] of entity ProductCategory: org.ofbiz.entity.GenericNotImplementedException: Java type javolution.util.FastList not currently supported.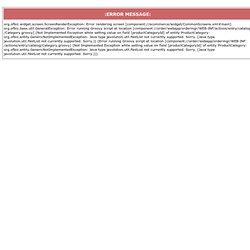 Sorry. (Java type javolution.util.FastList not currently supported. For Business. Zuca Mobile Carry All Backpack Travel Companion Portable Book Pack Seat Case. Eagle Creek Homepage. Victorinox Swiss Army - Travel Gear. Walkin'Bag. American Science & Surplus: Incredible Stuff at Unbelievable Prices. WholeFoodsHomeandOutdoor. Coffee, gourmet coffee, coffee gift basket, coffee roasters, coffee roaster, specialty coffee. FOX & OBEL food market. MetaEfficient: Product Reviews. Controversial Bookstore. Footwear Original Penguin - Buy Now! Levenger. Whole Foods Market. Pottery Barn.
Restorer Supplies Micromesh Abrasive Papers. Amazon. Sherwyns. Vermont Country Store. The Vermont Country Store® - An Old-Time General Store Offering a Huge Selection of Top Quality Classic and Hard-to-Find Products Take a journey into the general store of yesteryear with The Vermont Country Store.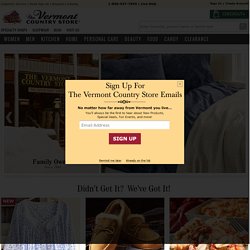 As the purveyors of practical and hard-to-find products, we offer you a host of quality merchandise from around the block and around the world. Browse through our site for wonderful, classic products that can help simplify your life. Trader Joes. First Street. Target. Sur La Table. Stacks and Stacks. Solutions. Pier 1. Medical Books. Marshall Fields. Linens and Things. Isabella. Home Depot. E-bags. Crate and Barrel.
Cost Plus World Market. Container Store.
---