Drugs/Marijuana
Why is Marijuana Illegal?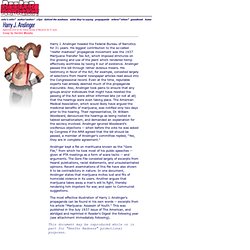 Reefer Madness!: Harry J. Anslinger Essay
Harry J.
From The Murderers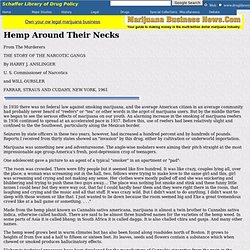 Hemp Around Their Necks by Harry Anslinger
Known as the "Father of the Drug War", Harry Anslinger was the first Commissioner of the U.S. Bureau of Narcotics (somewhat equivalent to the later "drug czar") of the United States. Under president Hoover, Anslinger was appointed to the newly created position on August 12, 1930 at the age of 38.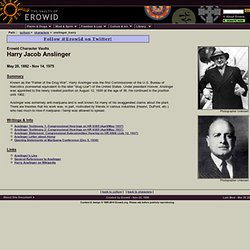 Harry Anslinger Vault
Father of the Drug War