Thumbshot à refaire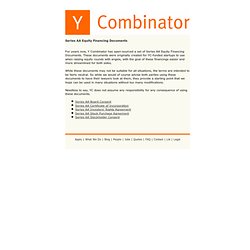 Series AA Equity Financing Documents
Series AA Equity Financing Documents
Jeremiah Owyang: Sneak Preview: Checking ou
Has the tech industry forgotten users? We are in an insider bubble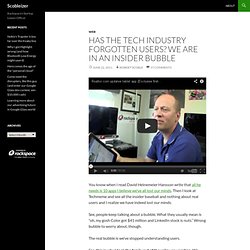 You know when I read David Heinemeier Hansson write that all he needs is 10 apps I believe we've all lost our minds. Then I look at Techmeme and see all the insider baseball and nothing about real users and I realize we have indeed lost our minds. See, people keep talking about a bubble. What they usually mean is "oh, my gosh Color got $41 million and LinkedIn stock is nuts." Wrong bubble to worry about, though.
Politique : Karachi : Hortefeux devrait être cité en correctionnelle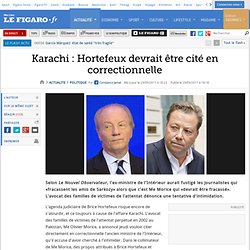 Selon Le Nouvel Observateur, l'ex-ministre de l'Intérieur aurait fustigé les journalistes qui «fracassent les amis de Sarkozy» alors que c'est Me Morice qui «devrait être fracassé». L'avocat des familles de victimes de l'attentat dénonce une tentative d'intimidation. L'agenda judiciaire de Brice Hortefeux risque encore de s'alourdir, et ce toujours à cause de l'affaire Karachi. L'avocat des familles de victimes de l'attentat perpétué en 2002 au Pakistan, Me Olivier Morice, a annoncé jeudi vouloir citer directement en correctionnelle l'ancien ministre de l'Intérieur, qu'il accuse d'avoir cherché à l'intimider.
Serving a space between @briansolis & Briansolis.com - A lite version of BrianSolis.com