Thumbshot manquant
Pepito. Révélations de la presse américaine - ParisMatch. Des révélations fracassantes.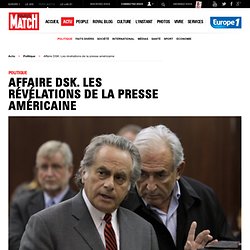 D'après le prestigieux «New York Times», de nouvelles preuves en faveur de l'ancien patron du FMI pourraient provoquer l'effondrement de l'accusation et mettre ainsi fin à l'«affaire DSK» . Citant deux sources proches du procureur Cyrus R. Vance Jr., le quotidien révèle que la plaignante aurait menti à plusieurs reprises depuis sa première déposition le 14 mai dernier, accusant DSK d'agression sexuelle. Catching Up: The Most Interesting Tech Stories of the Day (6/27) We can only write so many stories here every day, but we read (or at least skim) through a few hundred throughout the course of any given day.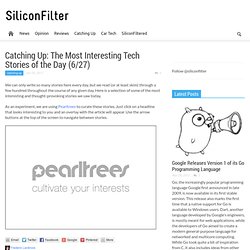 Here is a selection of some of the most interesting and thought-provoking stories we saw today. As an experiment, we are using Pearltrees to curate these stories. Just click on a headline that looks interesting to you and an overlay with the article will appear. Use the arrow buttons at the top of the screen to navigate between stories.
Six-cordes/accueil. Le Petit Monde de Joann Sfar.
---
alx Oct 3 2011

révélations : timeout, ok en refaisant
sfar, 6 cordes : blanc

alx Oct 3 2011

pepito : quasiment blanc
catching : pas refait depuis longtemps car pas en base
---