WEB
Me - Unroll.Me is an email unsubscribe engine that allows you to unsubscribe from unwanted emails in bulk! Sign up for an early invite & tell your friends!
LICORIZE
È semplice trovare un bel sedere! Si sono diffusi in maniera importante e sono molto ricercati gli incontri per sesso, in genere gli uomini li ottengono con tante tecniche diverse e solo da poco tempo utilizzano i siti di incontro, grazie ai quali stanno finalmente cambiando musica. A questo bisogna aggiungere che le donne sembrano tutte diventate snob e che stabilire un dialogo con una sconosciuta è diventato molto difficile, ed ecco che si spiega subito perchè si preferisce cercare il contatto via internet rispetto a un contatto diretto. Cosa c'è nei siti di incontri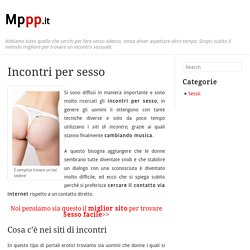 After a decade-long run, Camino is no longer being developed, and we encourage all users to upgrade to a more modern browser. Camino is increasingly lagging behind the fast pace of changes on the web, and more importantly it is not receiving security updates, making it increasingly unsafe to use. Fortunately, Mac users have many more browsers to choose from than they did when Camino started ten years ago. Former Camino developers have helped build the three most popular – Chrome, Firefox, and Safari – so while this is the end of Camino itself, the community that helped build it is still making the web better for Mac users. Thank you to all our loyal users, and to everyone who contributed in countless ways over the years to make Camino what it was.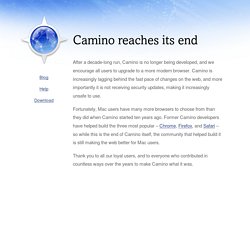 StatusHistory
Timeline is Now Available for All Facebook Users
Since May 2007, we've been bringing you resources and tools to be more productive on the web. Due to popular demand, we've brought all these lists together into one gigantic meta-list: 5000+ Resources to Do Just About Anything Online. Enjoy! And don't forget to subscribe to Mashable for the latest web news and resources. 6 Key Ways to Measure Your Blog's Success - Six essential tools for measuring how your blog is performing. 30+ AJAX-Powered WordPress Plugins - AJAX provides a way to have pages auto-update to reflect new data without page reloads.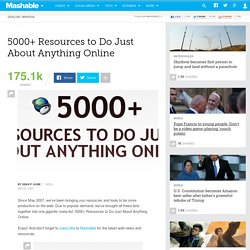 RESOURCES
We apologize for the inconvenience. We are working hard to make the service available. Please check back shortly. Nous nous excusons pour la gêne occasionnée. Nous mettons tout en œuvre pour remettre le service en activité.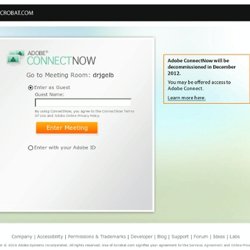 CONNECT NOW
MACTOPIA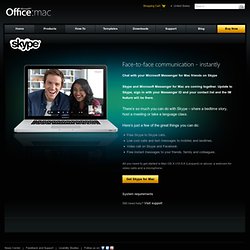 Chat with your Microsoft Messenger for Mac friends on Skype Skype and Microsoft Messenger for Mac are coming together. Update to Skype, sign in with your Messenger ID and your contact list and the IM feature will be there. There's so much you can do with Skype – share a bedtime story, host a meeting or take a language class. Here's just a few of the great things you can do:
ORKUT
Language: Imagine a place in which you store all of your favorite websites. Imagine that it is available from any computer in the world. Imagine that it informs you about new stuff coming up on each of your favorite websites...This place is called a hoover. This is what sitehoover is - your new homepage.Start your own hoover
Search over 500 popular social networks, over 150 domain names, and the entire USPTO Trademark Database to instantly secure your brand on the internet. KnowEm allows you to check for the use of your brand, product, personal name or username instantly on over 500 popular and emerging social media websites. Grab your name and secure your brand before someone else does. Learn more KnowEm for the Enterprise KnowEm now offers an Enterprise Dashboard for Resellers and Agencies in every vertical.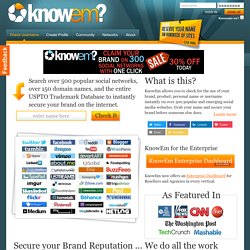 iiNET FREEZONE