WEB
MOBILE MAIL ME. Me - Unroll.Me is an email unsubscribe engine that allows you to unsubscribe from unwanted emails in bulk! Sign up for an early invite & tell your friends! B/M ADD-ONS. Bookmark & Share - The Power of the Button™ | OnlyWire. LICORIZE. MPPPit. Camino. StatusHistory. Timeline is Now Available for All Facebook Users. TINEYE - REVERSE IMAGE SEARCH. GLIDE. RESOURCES. Since May 2007, we've been bringing you resources and tools to be more productive on the web.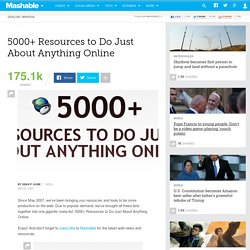 Due to popular demand, we've brought all these lists together into one gigantic meta-list: 5000+ Resources to Do Just About Anything Online. Enjoy! And don't forget to subscribe to Mashable for the latest web news and resources. 6 Key Ways to Measure Your Blog's Success - Six essential tools for measuring how your blog is performing. 30+ AJAX-Powered WordPress Plugins - AJAX provides a way to have pages auto-update to reflect new data without page reloads. CONNECT NOW. We apologize for the inconvenience.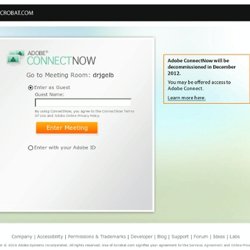 We are working hard to make the service available. Please check back shortly. Nous nous excusons pour la gêne occasionnée. Nous mettons tout en œuvre pour remettre le service en activité. MACTOPIA. Chat with your Microsoft Messenger for Mac friends on Skype Skype and Microsoft Messenger for Mac are coming together.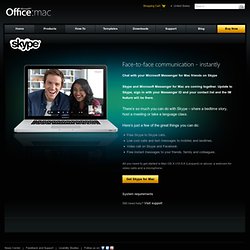 Update to Skype, sign in with your Messenger ID and your contact list and the IM feature will be there. There's so much you can do with Skype – share a bedtime story, host a meeting or take a language class. Here's just a few of the great things you can do: ORKUT. TOP 1000 SITES. SITEHOOVER. KNOWEM. QUIKMAPS. IiNET FREEZONE. BRIZZLY. PROXY.
---