Online community
Course Description: Social media allows a passive reader (or an average Joe) to become an active producer (or a shining online star), creating a phenomenal landscape change in terms of Web-based activities. With various social media (Facebook, Twitter, Digg, del.licio.us, MySpace, StumbleUpon, etc.), people can share content, opinions, insights, experiences, perspectives, and media themselves, as well as producing many new media via techniques such as mashing up. Social networks emerge with the pervasive use of social media. We will briefly introduce the background of social computing including concepts and principles such as small world, random networks, scale-free networks, laws and distributions (normal distribution, Zipf's law, power law), search in networks, propagation of influence and trust, diffusion (epidemics), robustness in networks, collective wisdom, collaborative filtering, social decision making, and the relationships between Long Tails and Short Heads.
CSE 494/598 Social Computing and Web Analytics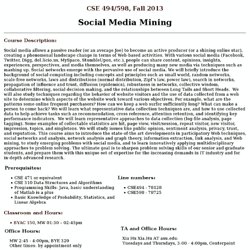 www.hpl.hp.com/research/idl/papers/ranking/adamicglottometrics.pdf
Personal Kanban | Tom Philip
Webinar - Social Intranet: Strategy, Execution, ROI
"On average, 42% of information workers spend more than an hour a day just searching for information."* Coupled with too much time spent looking for experts and the difficulty of collaborating with peers, time is ripe for a better social intranet. Telligent invites you to join Richard Dotson, Manager of Employee Social Media Community at Texas Instruments, and guest speaker Rob Koplowitz, Vice President and Principal Analyst of Forrester Research, Inc., for a free webinar on driving business results through social collaboration: Create a social intranet launch strategyDrive adoption and handle change managementMeasure the business value of collaboration
Cultural heritage and the semantic web « Libraries, the universe and everything
Cultural heritage and the semantic web On 13 th January I attended a study day at the British Museum "Cultural heritage and the semantic web ".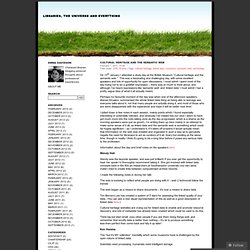 This video explains how Creative Commons licenses can be used in conjunction with commercial licensing arrangements.
Creative Commons license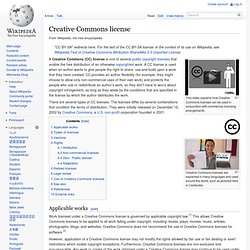 Sinds 7 februari 2011 is de vakvereniging Community Management Nederland een feit.
Vereniging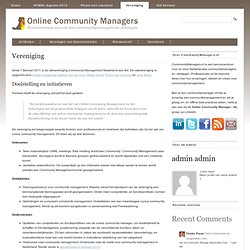 Oké, je hebt dus een Facebook-pagina opgezet, een bureau ingehuurd om een aantal apps voor je te ontwikkelen en je bent net een Facebook Advertising campagne gestart om consumenten op het bestaan van je pagina te attenderen. Nu kun je lekker achterover gaan hangen en de fans binnen zien stromen.
Community management is mensenwerk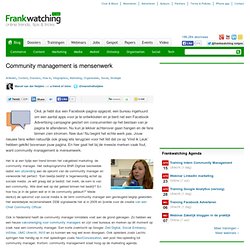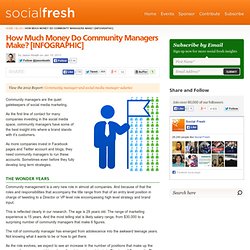 How Much Money Do Community Managers Make? [INFOGRAPHIC]
by Jason Keath on Jan 10, 2011
EUROCALL: European Association for Computer-Assisted Language Learning
PAY IT FORWARD FOUNDATION
On October 6th, we are going to work on a casebook learn and organise through social media with a group of about 12 learning professionals. Though the analysis of various cases of learning and change processes in which social media has played a role we hope to gain more insights into this relatively new field.
Interview about the birth and growth of the HR community
Open Space World » Open Space Training Programs in 2011
The Correspondents Program | Glimpse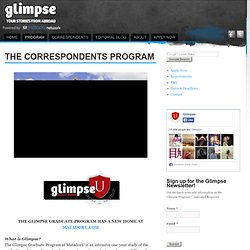 The Glimpse Correspondents Program is for talented writers, photographers, and filmmakers with a passion for storytelling and a knack for finding truly unique stories.
iBex Immersive Education
Klaus's Page - euroversity
euroversity - euroversity - learning without walls
Linking In To Pay It Forward - Front Cover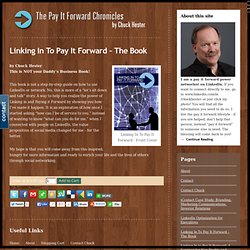 Linking In To Pay It Forward - The Book | Chuck Hester
What It Means to Be An Online Community Builder
For the past 15 years, cocktail parties were tough.