Classical
Marilyn Horne sings Carmen (vaimusic.com)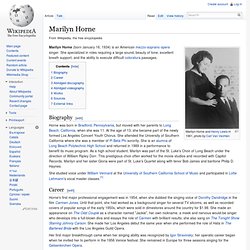 Marilyn Horne (born January 16, 1934, Bradford, Pennsylvania) is an American mezzo-soprano opera singer. She specialized in roles requiring a large sound, beauty of tone, excellent breath support, and the ability to execute difficult coloratura passages. Biography[edit]
Marilyn Horne
Montserrat Caballe, Marilyn Horne fantastic "Semiramide" duet
Joan Sutherland - Marilyn Horne - "Barcarole"
Caballé, Horne - Barcarolle
Maria CALLAS sings Carmen HABANERA in covent garden
[spoken intro]Quand je vous aimerai? Ma foi, je ne sais pas, Peut-être jamais, peut-être demain.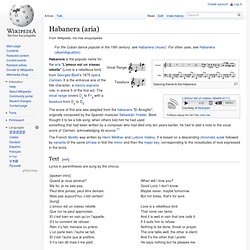 Habanera (aria)
Habanera Text and Translation - The English Translation of Habanera from Bizet's Carmen
Bizet's Habanera from the opera, Carmen, has been a crowd favorite since its creation.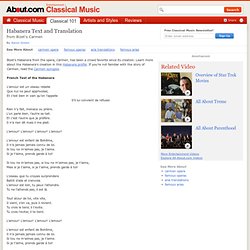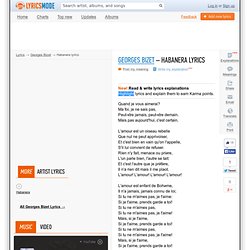 Georges Bizet - Habanera Lyrics
Highlight a line or word in the lyrics and click "Annotate". Quand je vous aimerai?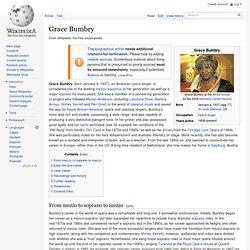 Grace Bumbry (born January 4, 1937), an American opera singer, is considered one of the leading mezzo-sopranos of her generation, as well as a major soprano for many years.
Grace Bumbry
Grace Bumbry
Grace BUMBRY - Carmen - Habanera