Print
Courrier aspirationnel. La Marine de Singapour a pour objectif le recrutement des diplômés de grandes écoles.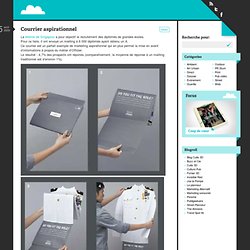 Pour ce faire, il ont envoyé un mailling à 6 000 diplômés ayant obtenu un A. Ce courrier est un parfait exemple de marketing aspirationnel qui en plus permet la mise en avant d'informations à propos du métier d'Officier. Le résultat : 4,7% des prospects ont répondu (comparativement, la moyenne de réponse à un mailling traditionnel est d'environ 1%). via. Decate : Max F.
Posters by Kazumasa Nagai. Here is a collection of posters by graphic artist Kazumasa Nagai from the 1960s and 1970s.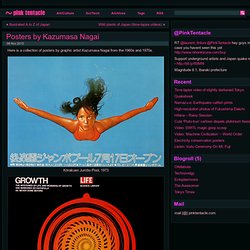 Kōrakuen Jumbo Pool, 1973 Growth - Life Science Library, 1966 Toshiba IC, 1967. Reactive Paint (by @baekdal) #design. Shi Yuan has created a way to turn normally passive things into something with a life of its own.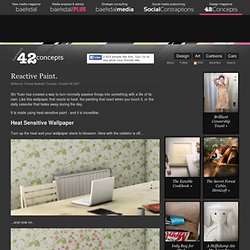 Like this wallpaper that reacts to heat, the painting that react when you touch it, or the daily calendar that fades away during the day. It is made using heat sensitive paint - and it is incredible. Heat Sensitive Wallpaper.
---