Web 2.0 List o' Tools fontpro.com Font Pro - is a free fonts database with awesome typeface testing tool. It provides more than 20,000 free fonts and web fonts. Font Pro has made the process of searching fonts, previewing fonts, collecting fonts, to discovering new font combinations super easy and awesome.
This is a guest post from Samantha Morra of EdTechTeacher.org, an advertiser on Free Technology for Teachers. Many of us using technology in the classroom find ourselves caught between two worlds: Apple and Google. Apple's iPad is a fantastic tool in the classroom which provides students with various opportunities to consume, create, and communicate. Similar to a swiss-army knife, it is only limited by how we choose to use it. At the same time, Google apps provide students with cloud-based services, from search to document creation and sharing, that work seamlessly on iPad.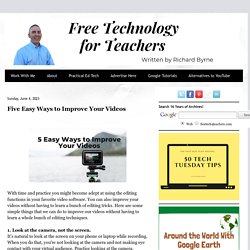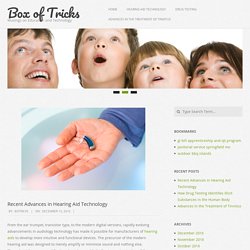 Latest update 4th June 2013 - These are some of the best free internet resources for education. This page is constantly updated; every time I come across a new piece of software or an exciting website, I list it here. This list is not exhaustive in any way. In fact, if you think there is a tool or application for use in education that should be added to this list, please don't hesitate to get in touch and suggest it!
50 Ways to Anchor Technology (Ways to Anchor Technology in Your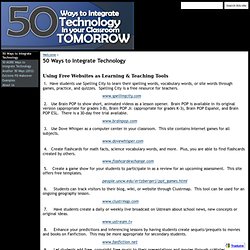 Using Free Websites as Learning & Teaching Tools 1. Have students use Spelling City to learn their spelling words, vocabulary words, or site words through games, practice, and quizzes. Spelling City is a free resource for teachers. www.spellingcity.com
Best content in ISTE 2010