Language Arts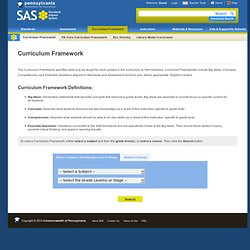 The Curriculum Framework specifies what is to be taught for each subject in the curriculum. In Pennsylvania, Curriculum Frameworks include Big Ideas, Concepts, Competencies, and Essential Questions aligned to Standards and Assessment Anchors and, where appropriate, Eligible Content. Curriculum Framework Definitions: Big Ideas: Declarative statements that describe concepts that transcend grade levels. Big Ideas are essential to provide focus on specific content for all students. Concepts: Describe what students should know (key knowledge) as a result of this instruction specific to grade level.
Curriculum Framework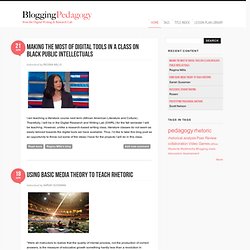 Despite my best efforts, I'm a sloppy person with an extremely limited capacity for not losing things. Fortunately, Google Docs provides an easy way for me to organize students' assignments. Below I outline how to use Google Docs for assignment submission.
Books and Authors for Kids in The Stacks
tkamb21pdf.pdf - Google Docs
Tom March :: Thesis Builder - The Original Persuasive Essay Make
ElectraGuide is a tool that wants to help high school students: find a topic (see example topic questions?)create a good thesis statement (see an example?)and generate an outline (see an example?)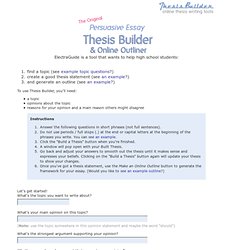 As we ready to ring in 2014, we've been looking back and reflecting on our last 12 months of blogging. As we've combed through the content of the past year, these posts revealed themselves as the most popular posts from 2013! 13. Solving Education's Greatest Challenges: Unconventional Collaborations 12. Three Keys to Implementing the Common [...] We heart you.