Funny Laugh My Balls off
"I Want To Fuck You" BEAUTIFUL SONG. Potter Preschool. Mitch Hedberg Jokes. Jokes cleaned up for this website.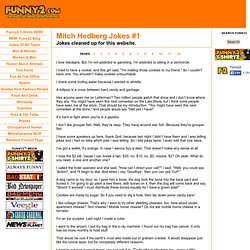 I love blackjack. But I'm not addicted to gambling. Robots! I know I'm just asking for trouble by implying that Japan is *GASP!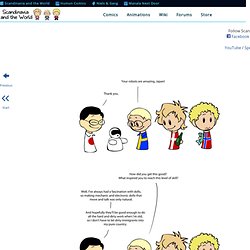 * not perfect *OHMYGODZ!!! * but this was too good to pass up. Cool Mom - SmartphOWNED - Fail Autocorrects and Awkward Parent Texts. Do You Think Im CRAZY?! RIP Conans Beard. Will Ferrell Finally Shears It Off from Funny Or Die. Mitch Hedberg Quotes - Quotables - StumbleUpon. Problem Gambling. Georges Humour - Some Children Are Quick. Obama: Kanye Is A "Jackass" (Now with Video) Poo bum dickie. 21, Bagram, or Twenty Plus One is a drinking game.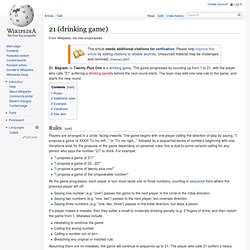 The game progresses by counting up from 1 to 21, with the player who calls "21" suffering a drinking penalty before the next round starts. The loser may add one new rule to the game, and starts the new round. Players are arranged in a circle, facing inwards. The game begins with one player calling the direction of play by saying, "I propose a game of XXXX! My Cat is Missing can you please make me a poster | ERKED.com.
40 Funny Facebook Status Updates.
---