Art
The Satirical Art of Paul Kuczynski - Stop and Think. Mizozo fake link What is Mizozo?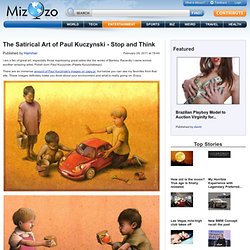 Mizozo is a user generated content site which is in the process of a major shift in business. Originally a news site, Mizozo is now becoming the first truly transparent corporate entity. 35 Funny Illustrations by Tiago Hoisel - with Exclusive Interview. Today we have the special honor to discuss about digital art and painting with Tiago Hoisel.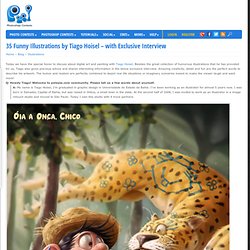 Besides the great collection of humorous illustrations that he has provided for us, Tiago also gives precious advice and shares interesting information in the below exclusive interview. Amazing creativity, detail and fun are the perfect words to describe his artwork. The humor and realism are perfectly combined to depict real life situations or imaginary scenarios meant to make the viewer laugh and want more! Q: Howdy Tiago! 25 Hilarious Illustrations by Glennz. Jun 14, 2010 Glenn Jones is a graphic designer and illustrator from Auckland, New Zealand.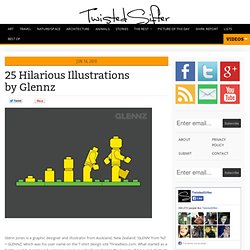 'GLENN' from 'NZ' = GLENNZ; which was his user name on the T-shirt design site Threadless.com. What started as a hobby quickly became a booming success, eventually leading to the launch of his own t-shirt site GLENNZ.com, where he now sells all of his designs. Below are 25 of my favourite illustrations, although he has 75+ designs currently on his site. Awesome Numeric illustrations by Goro Fujita. Featured Geek Artist: Coran &Kizer& Stone - This Art is&Awesome!... There are so many artists in the world that do such great work, we want to try and give exposure to as many of them as we can so we've starting a Featured Artist column that will focus on one artist, and a collection of their work.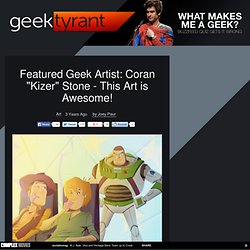 This week we featured two pieces of Geek Art from Deviant Art user Kizer180 also known as Coran "Kizer" Stone, and . These are just a couple of pieces from the artist awesome collection of work. I love this guys stuff, and I dig his style. Browser not supported. Drawing Autism is an incredible collection of artwork by people diagnosed with autism, from teenage amateurs to established artists.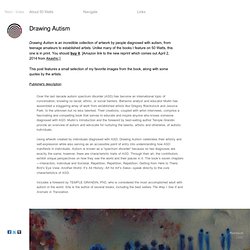 Unlike many of the books I feature on 50 Watts, this one is in print. You should buy it. The psychedelic mind expresses coherence and plasticity with all that is. I... Animation, Concept Art, CG, Computer Graphics, Video Games, VFX, Visual... Zoomquilt2.swf from madmindworx.com. The Vader Project & Froot.nl. View 35 beautiful illustrations digital arts - Art Gallery - Free Photoshop... Marvel Minimalist Posters on the Behance Network. Myth and Legend No 3-Bird that Calls Rain - On the Cutting Edge Exhibition... Some Award Winning Cartoons | Trapping, Lines, Drawing, Free, Birds. Mindblowing Artwork Collection by Kerem Beyit | Smashing Center. When everything died. Primary Flight 08. Wall of Fame "Primary Flight was simply born out of necessity.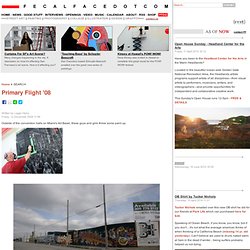 A core group of Miami artists seized exposure through concrete wall space. Basel is a great time to get loose in Miami. Johnny Depp Quote. Popular iPhone Cases. Popular All « PrevNext » « Prev1234 ... 80Next » Video Transcript What is art?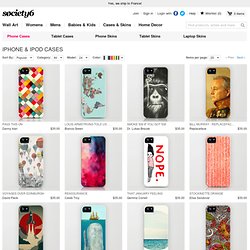 In Bb 2.0 - a collaborative music/spoken word project. Motion Graphics - Motion Graphics Inspiration. MY 100 CARDBOARDS on the Behance Network. A Gallery of Very Unique Superhero Art | It's another one of those days where I wish I were an artist, because illustrator Christopher Uminga has me in awe of his talent.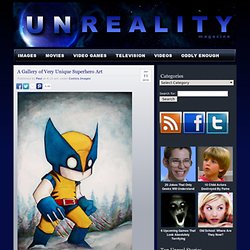 He's created an amazing series of superhero/Star Wars/Ninja Turtles/etc. pictures in his own unique art style, and they're the coolest things I've seen in quite some time. We've got the full gallery for you below and be sure to click on any of the pictures to make them huge with the help of our brand new gallery page! Hooray, we've made it into the 21st century! Digital Art Gallery - Best Illustration Inspiration | Moltee. Mental_floss Blog & Strange Geographies: the Forgotten High School of... Everythings Right. 30 Amazing Animals Photographic Moments | Photography Center. Banksy Graffiti Drawing | Beautiful Street arts. THE JOHNNY CASH PROJECT. Its All About Perspective.
Another 38 Amazing Wallpapers. Art 42: Archive. Sagaki Keita.
---