Grapic Design
60 Highly Clever Minimal Logo Designs. Depending on the flavor of your business, your logo may appear big and flashy, bold and colorful or just plain simple and clever.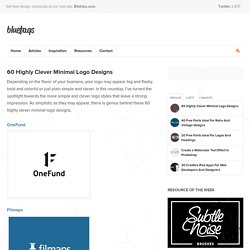 In this roundup, I've turned the spotlight towards the more simple and clever logo styles that leave a strong impression. As simplistic as they may appear, there is genius behind these 60 highly clever minimal logo designs. OneFund Filmaps. The Difference Between Art and Design. The subject of what separates art and design is convoluted and has been debated for a long time.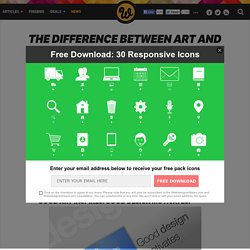 Artists and designers both create visual compositions using a shared knowledge base, but their reasons for doing so are entirely different. Some designers consider themselves artists, but few artists consider themselves designers. So what exactly is the difference between art and design? Minimalist Posters Of Disney Films. RightBrainTerrain.com - create. propagate. motivate.
Mike Kus | Dreaming Everyday About Design. 20 Unique and Creative Logo Designs. Logo is a symbol or emblem commonly used by companies and individuals to aid and promote instant public recognition.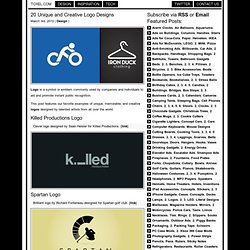 This post features our favorite examples of unique, memorable, and creative logos designed by talented artists from all over the world. Killed Productions Logo Clever logo designed by Sean Heisler for Killed Productions. [link] Creative Truths. Creative Truths Nice series called Creative Truths by Shirley-Ann Dick. 28th of September 2010 Probably Related Commands Alive Objects Series.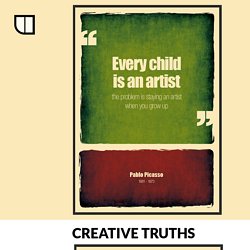 0to255. ...t.y.p.o.r.g.a.n.i.s.m... - StumbleUpon. Ndikol 2009 on the Behance Network - StumbleUpon. Graphic Design Birmingham. Stripeyhorse Creative. Website Design, Print Design, Graphic Design Agency in Birmingham. - StumbleUpon. The Poster List: Pop Art Posters!
---