Crafts
Kid's Crafts | Coffee Filter Flowers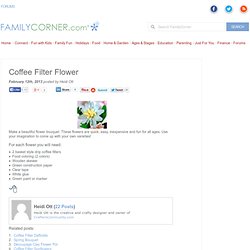 Make a beautiful flower bouquet. These flowers are quick, easy, inexpensive and fun for all ages. Use your imagination to come up with your own varieties!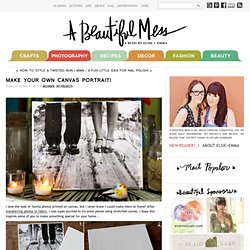 I love the look of family photos printed on canvas, but I never knew I could make them at home! After transferring photos to fabric , I was super excited to try some pieces using stretched canvas.
Hi, it's Amy here with a cute wearable DIY.
DIY Bottle Cap Earrings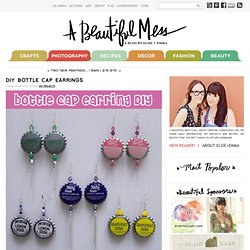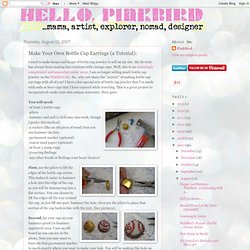 I used to make heaps and heaps of bottle cap jewelry to sell on my site. My favorite has always been making fun creations with vintage caps.
Make Your Own Bottle Cap Earrings (a Tutorial):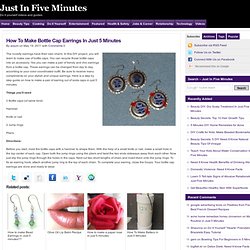 By anjum on May 19, 2011 with Comments 0
How To Make Bottle Cap Earrings In Just 5 Minutes | Just In Five Minutes