OpenLayers
OpenLayers: Home. Interactive maps with OpenLayers examples. Embed a map in your website - Using wizard Use the OpenLayers Wizard to generate your own customized snippet.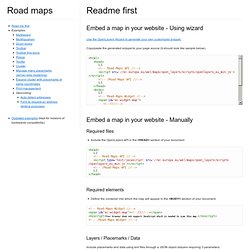 Copy/paste the generated snippet to your page source (it should look like sample below). <html><head> […] <! -- Road-Maps API //--><script src='//ec.europa.eu/wel/maps/open_layers/scripts/openlayers_eu_min.js'></script><! OpenLayers 2.10 Beginner's Guide Book & eBook. eBook: $26.99 Formats: $22.94 save 15%!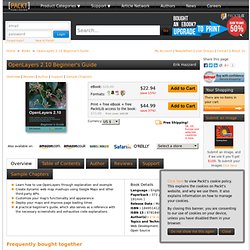 Print + free eBook + free PacktLib access to the book: $71.98 Print cover: $44.99 $44.99 save 37%! GeoExt.
---