OpenLayers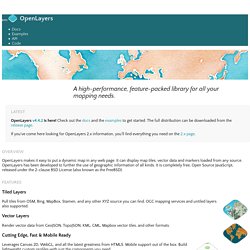 Put an open map widget in any web page! OpenLayers is a project of the Open Source Geospatial Foundation. Visit our sponsorship page to find out how you can become an OpenLayers sponsor. We welcome contributions of any size.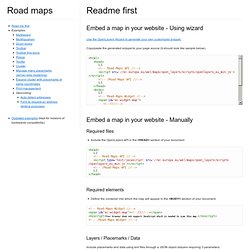 Embed a map in your website - Using wizard Use the OpenLayers Wizard to generate your own customized snippet. Copy/paste the generated snippet to your page source (it should look like sample below). <html><head> […] <!-- Road-Maps API //--><script src='//ec.europa.eu/wel/maps/open_layers/scripts/openlayers_eu_min.js'></script><!
Interactive maps with OpenLayers examples
OpenLayers 2.10 Beginner's Guide Book & eBook
eBook: €20.99 Formats: €17.84 save 15%! Print + free eBook + free PacktLib access to the book: €55.98 Print cover: €34.99 €34.99 save 37%!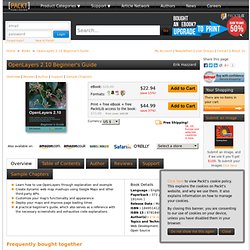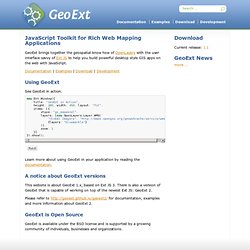 GeoExt brings together the geospatial know how of OpenLayers with the user interface savvy of Ext JS to help you build powerful desktop style GIS apps on the web with JavaScript. Documentation | Examples | Download | Development Using GeoExt See GeoExt in action. Learn more about using GeoExt in your application by reading the documentation.