Hot2
CAD-like Feature Construction with the OpenLayers Editor | geops.de. 6.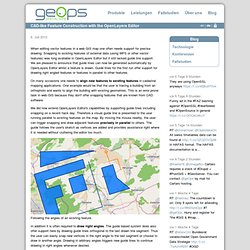 Juli 2012 When editing vector features in a web GIS map one often needs support for precise drawing. Automated WMS Testing with Python. Copyright (C) 2012 S.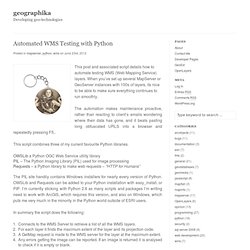 Girvin Permission is hereby granted, free of charge, to any person obtaining a copy of this software. Big Data Philanthropy for Humanitarian Response. My colleague Robert Kirkpatrick from Global Pulse has been actively promoting the concept of "data philanthropy" within the context of development.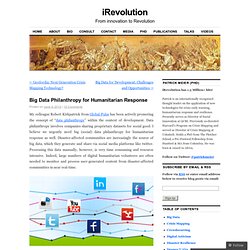 Data philanthropy involves companies sharing proprietary datasets for social good. I believe we urgently need big (social) data philanthropy for humanitarian response as well. Disaster-affected communities are increasingly the source of big data, which they generate and share via social media platforms like twitter. Processing this data manually, however, is very time consuming and resource intensive.
Indeed, large numbers of digital humanitarian volunteers are often needed to monitor and process user-generated content from disaster-affected communities in near real-time. Tool Tells True Tweets from Fakes: Scientific American Podcast. New QGIS Symbol Packages. So far, QGIS does not come with many default symbols.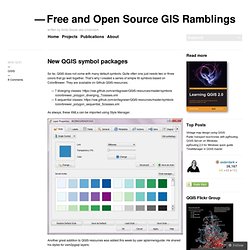 Quite often one just needs two or three colors that go well together. That's why I created a series of simple fill symbols based on ColorBrewer. Presentation Tools | Scoop.it. A few unrelated bits of Geonews: GPS for Mint, JFlow for Flood Modeling and WFS for Earthquakes. The Royal Mail are trialing the use of GPS units to collect more accurate location information as way to broaden their range of income generating services: Something of interest relating to flood modeling.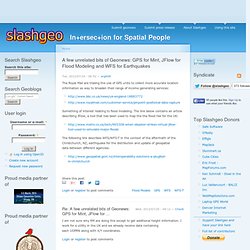 The link below contains an article describing JFlow, a tool that has been used to map the the flood risk for the UK: The following link describes WFS/WFS-T in the context of the aftermath of the Christchurch, NZ, earthquake for the distribution and update of geospatial data between different agencies: Batch Geonews: iD OpenStreetMap Editor, GeoIQ Acquired by Esri, Predicting People's Location, and more. Here's the recent geonews in batch mode.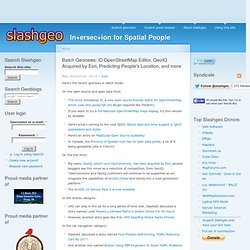 On the open source and open data front: On the Esri front: The Sphere Handbook | Home. Quick Tip: Install Pearltrees Bookmarklet on iPhone. After my recent accolades on Pearltrees service, I received a comment from a frequent Pearltrees user asking about installing the Bookmarklet to iOS Safari on his iPhone.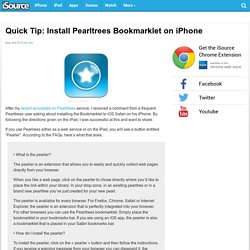 By following the directions given on the iPad, I was successful at this and want to share. If you use Pearlrees either as a web service or on the iPad, you will see a button entitled "Pearler". According to the FAQs, here's what that does: • What is the pearler? The pearler is an extension that allows you to easily and quickly collect web pages directly from your browser.When you like a web page, click on the pearler to chose directly where you'd like to place the link within your library: in your drop-zone, in an existing pearltree or in a brand new pearltree you've just created for your new pearl.The pearler is available for every browser.
September 2012. To depict elements of the topography of a landscape in a symbolic, abstract, geometrically sound but also eventually easily understandable way is a core discipline of cartography.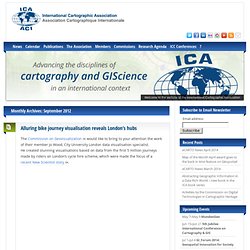 Beneath all topographic elements of a landscape mountains are for sure amongst the most challenging ones to model and depict. Not only the derived geometry needs to fulfill the constraints of allowing a meaningful combination with other map elements but also the applied cartographic design should support the visual impression from the terrain features and especially the most dramatic ones, including the mountains itself.
It is therefore not a big surprise that beyond the most famous cartographers you can find especially such which have deserved their merits by designing and producing cartographic mountain depictions of high quality. About. Raspbmc is a minimal Linux distribution based on Debian that brings XBMC to your Raspberry Pi.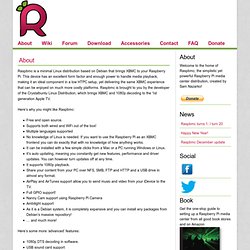 This device has an excellent form factor and enough power to handle media playback, making it an ideal component in a low HTPC setup, yet delivering the same XBMC experience that can be enjoyed on much more costly platforms. Raspbmc is brought to you by the developer of the Crystalbuntu Linux Distribution, which brings XBMC and 1080p decoding to the 1st generation Apple TV. Here's why you might like Raspbmc: Late night TV/computer sessions linked to depression. Esri Maps for Microsoft Office Launched. The Fine Line In a Gray Area: When to Use Line vs Area Charts. Line charts and area charts are very closely related.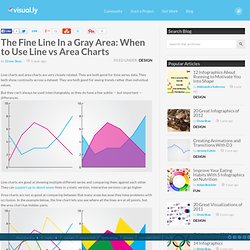 They are both good for time series data. They both show continuity across a dataset. 22 Useful Free Tools For Creating Charts, Diagrams and Flowcharts. In this round up, we are presenting a very helpful compilation of some free online tools that will help you create charts, diagrams and flowcharts. With the help of graphs, flowcharts, diagrams and charts, you can display relatively large amount of data in a very concise and self-reliant style. Graphs and charts represent the relationship between two different but interlinked entries. Stamen Maps for QGIS. Stamen's maps are amongst the most creative and beautiful OpenStreetMap visualizations and it would be great to have them as base maps in QGIS.
No problem! Nathaniel Kelso has already done all the work for us and we can download the extended OpenLayers plugin from his Github page. (There is a pull request in place to add Stamen to the default plugin too.) Manifesto for Agile Software Development. Ugandan officials face Ebola outbreak. By the CNN Wire Staff (CNN) – Ugandan authorities did not initially detect an Ebola outbreak because patients weren't showing typical symptoms of the lethal virus, the nation's health minister told CNN Sunday. Patients had fevers and were vomiting, but did not show other typical symptoms like hemorrhaging, Health Minister Dr. How to use FF Chartwell.
Primarily suitable for Adobe Creative Suite, FF Chartwell for print uses OpenType ligatures to transform strings of numbers automatically into charts. The data remains in a text box, allowing for easy updates and styling. It's really simple to use; you just type a series of numbers like: '10+13+37+40', turn on Stylistic Alternates or Stylistic Set 1 and a graph is automatically created. To help get you started using FF Chartwell we've created this video tutorial and here are some simple steps:
The best local SIM cards in Europe. Should patients be able to control their own records? Enhanced Messaging for the Emergency Response Sector (EMERSE) Processing Public Data with R : PremierSoccerStats. ESCAIDE 2012. AutoHotKey. Revolution? | My Georamblings… Video: knitr, R Markdown, and R Studio: Introduction to Reproducible Analysis. Large collection of Free Microsoft eBooks for you, including: SharePoint, Visual Studio, Windows Phone, Windows 8, Office 365, Office 2010, SQL Server 2012, Azure, and more. - Microsoft SMS&P Partner Community Blog - By Eric Ligman.
SAGA :: Choose Your Own Adventure. The Colonoscopy Experience. Stamen Design Maps for QGIS. Favorite QGIS Resources of the Moment | geoMusings. Making middle school math fun. Our Unsustainable Culture of Medical Specialization - Neal Emery. 8 Steps...(T.G) D3 Without SVG - Jim Vallandingham. Facts About Dihydrogen Monoxide. MetaWatch STRATA: the Smartwatch for the iPhone 4S & Android by Meta Watch. Citogenesis. 10 Tips for a More Beautiful and Functional Home Office. Best of Axys, R, d3.js, and HTML5. Anything but R-bitrary: ggplot2: A little twist on back-to-back bar charts.
Most with celiac disease unaware of it, others go gluten-free without diagnosis. Launch of OpenWeatherMap.org. OTR Links 07/19/2012. Battle for Water. Madrona. Madrona spatial planning framework. Launch of the Global Burden of Disease Study 2010 results | Health Data Innovation. How Much Text on Presentation Slides? - Carlisle Rainey.
Forecast of Dengue Incidence Using Temperature and Rainfall. Geodjango - Ivor Bosloper. The Role of Public Health Informatics in Enhancing Public Health Surveillance. OASIS. Presentation Zen: Simple Ideas on Presentation Design and Delivery Voices That Matter: Amazon.co.uk: Garr Reynolds.
---