Google Analytics
Does your organization have several websites, each serving a particular geographic region? If so you know how challenging it is to analyze the data across these regions in a meaningful way. Visualizations can help, but they can be difficult to design. Newland communities , a developer of residential and urban home communities, manages numerous web properties for each community and is no stranger to these challenges.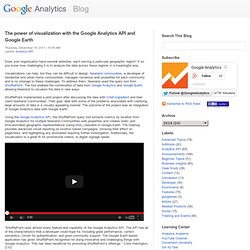 The power of visualization with the Google Analytics API and Google Earth
Rachael Gerson spearheads the Analytics division at SEER Interactive . Follow her on Twitter @rachaelgerson . Over the past eight months, Google has steadily released one revolutionary new feature after another. On March 17, the company announced a new version of Google Analytics . Up until this point, users could decide whether they preferred to stick with the old interface or switch to the new one. However, Google recently announced that the old version of GA will be turned off in January 2012.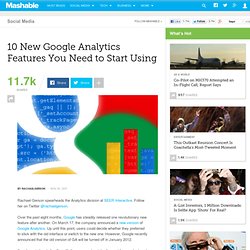 After we published a primer for using Google Analytics , readers said they were hungry for more. Google Analytics has since revamped its design, giving it not only a cleaner look but also updated data sets. You can now find everything from real-time stats to details about which mobile device your site visitors come from.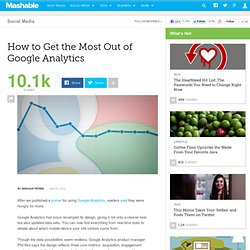 How to Get the Most Out of Google Analytics