Emerging Health Threats
Get flash to fully experience Pearltrees
About Medscape Reference Medscape Reference is the most authoritative and accessible point-of-care medical reference for physicians and health care professionals. All content is available free of charge, both online and via mobile devices. Medscape Reference articles represent the expertise and practical knowledge of top physicians and pharmacists from leading academic medical centers in the US and worldwide. In addition, our rigorous literature survey process allows us to rapidly integrate new practice-changing information into the relevant topics by systematically reviewing the major medical and pharmacy journals, news announcements, and important practice guidelines.
近日,深圳检验检疫局工作人员在福田口岸通过红外热成像体温监测发现一名婴儿体温超出正常值,工作人员立即将该名婴儿带至医学排查室作体温复测、体格检查及流行病学调查。经查,该名男婴为香港籍,未满周岁,腋下体温 37.6 摄氏度,口腔内有明显溃疡病灶,后经采集咽拭子并送实验室检验后,确诊为感染人博卡病毒。这已经是深圳口岸 9 月份发现的第四例人感染博卡病毒病例,另三例分别发现于皇岗口岸、深圳湾口岸。
Public release date: 30-Sep-2012 [ Print | E-mail | Share ] [ Close Window ] Contact: Aileen Sheehy press.office@sanger.ac.uk 0044-012-234-96928 Wellcome Trust Sanger Institute A new study out today (Sunday 30 September) reveals that the emergence and spread of a rapidly evolving invasive intestinal disease, that has a significant mortality rate (up to 45%) in infected people in sub-Saharan Africa, seems to have been potentiated by the HIV epidemic in Africa. The team found that invasive non-Typhoidal Salmonella (iNTS) disease is caused by a new form of the bacteria Salmonella Typhimurium that has spread from two different focal hubs in Southern and Central Africa beginning 52 and 35 years ago, respectively.
US Industrial Production Horatio: He waxes desperate with imagination. Marcellus: Let's follow. 'Tis not fit thus to obey him. Horatio: Have after. To what issue will this come?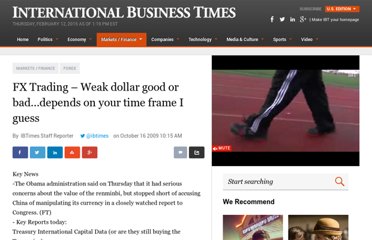 Public release date: 3-Jan-2012 [ Print | E-mail |
Skip directly to local search Skip directly to A to Z list Skip directly to navigation Skip directly to site content Skip directly to page options CDC Home
Public release date: 20-Dec-2011 [ Print | E-mail |
Public release date: 20-Dec-2011 [ Print | E-mail | Share ] [ Close Window ] Contact: Jeff Renaud jrenaud9@uwo.ca 519-661-2111 x85165 University of Western Ontario
Autres informations anglophones