CV
Lloyd Morgan » Lloyd Morgan. My film watching has slowed considerably of late, but those films that I have seen since mid-to-late January have been unusually good (give or take the odd bad apple).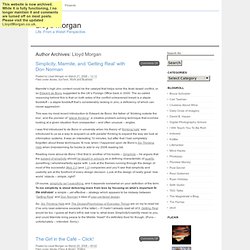 Here, take a peak: Beerfest. What Makes A Great Cover Letter, According To Companies? - Smashing Magazine. Advertisement Ah, the dreaded cover letter.
Boring to write, difficult to get right, and you're usually preoccupied by other things (such as the portfolio and resume, which are also really important). 40 Stunningly Creative Resume Designs on DeviantArt | My Free Design Area - A Design Google. Creative Visual Resume Designs Part 2 | WeHeartData.org.
Resume Design for IT Engineer. September 2010. 30 Artistic and Creative Résumés. In these tough economic times, many designers find themselves applying for jobs and freelance gigs on a regular basis.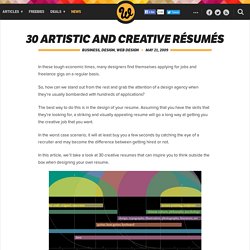 So, how can we stand out from the rest and grab the attention of a design agency when they're usually bombarded with hundreds of applications? The best way to do this is in the design of your resume.
---